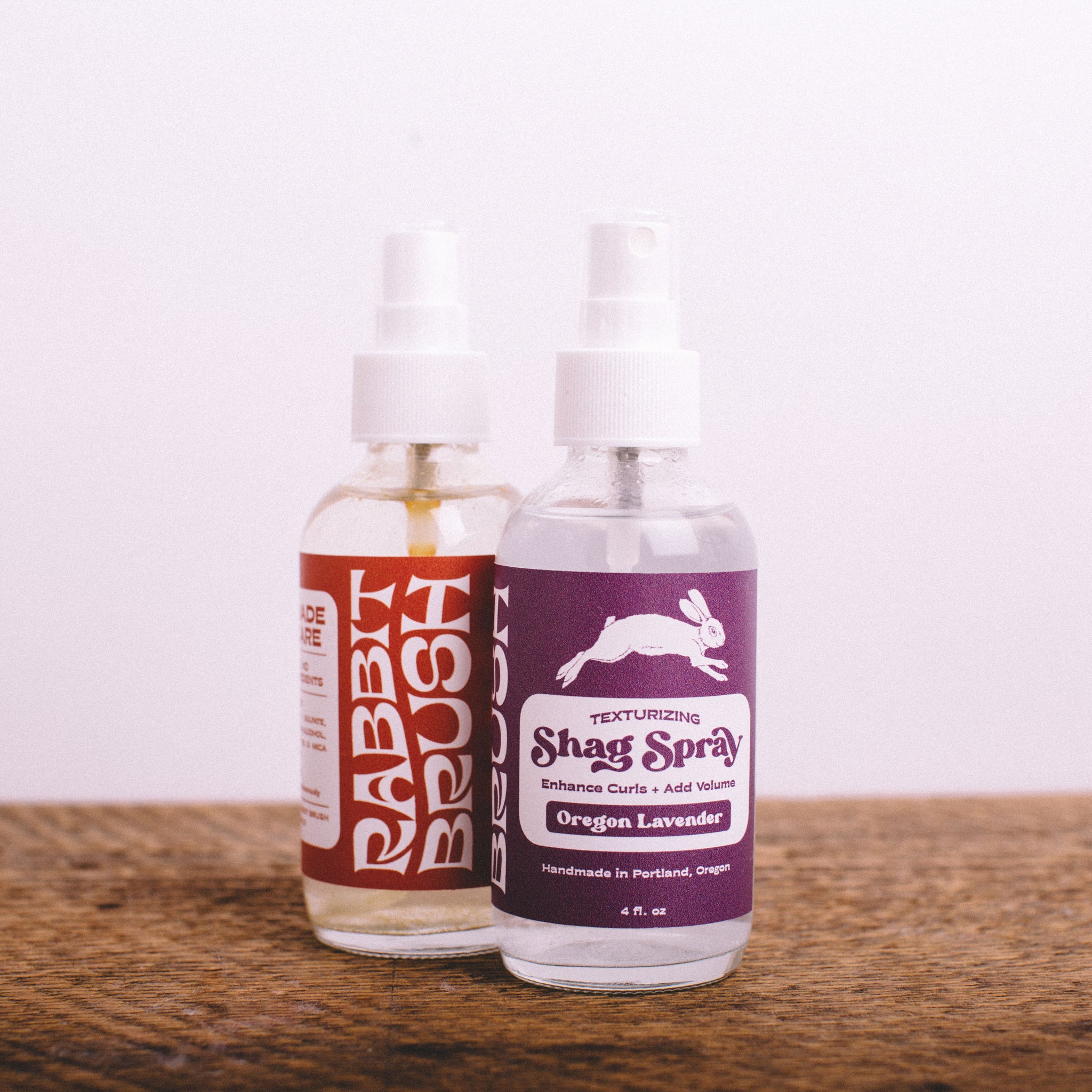 SHAG SPRAY || RABBIT BRUSH

Create waves, enhance curls & add volume. Apply to wet, damp or dry hair and scrunch! Apply to root shaft of hair for lift.


Vegan & Cruelty Free.


Ingredients | aqua (water), magnesium sulfate (epsom salt), dead sea salt, grain alcohol, essential oils, (optional) mica pigment


Please Note 
Vetiver is an earthy, musky scent often used in colognes. It's been described to me as "camp-firey" and feels very witchy and resinous. If you have a sensitivity to strong oils, this one might not be for you. 



|| ABOUT RABBIT BRUSH ||

I'm Ruby, the woman behind Rabbit Brush Goods. I'm a musician, herbalist, & maker in Portland, Oregon. I'm originally from Utah & spent my childhood in the high deserts of the Rocky Mountains, where Chamisa (Rabbit Brush) grows. 


I am constantly inspired by the land, and consistently expand my sustainability efforts to reflect that in my business. Rabbit Brush is organic, non-toxic & cruelty free, so you can feel good about looking good.