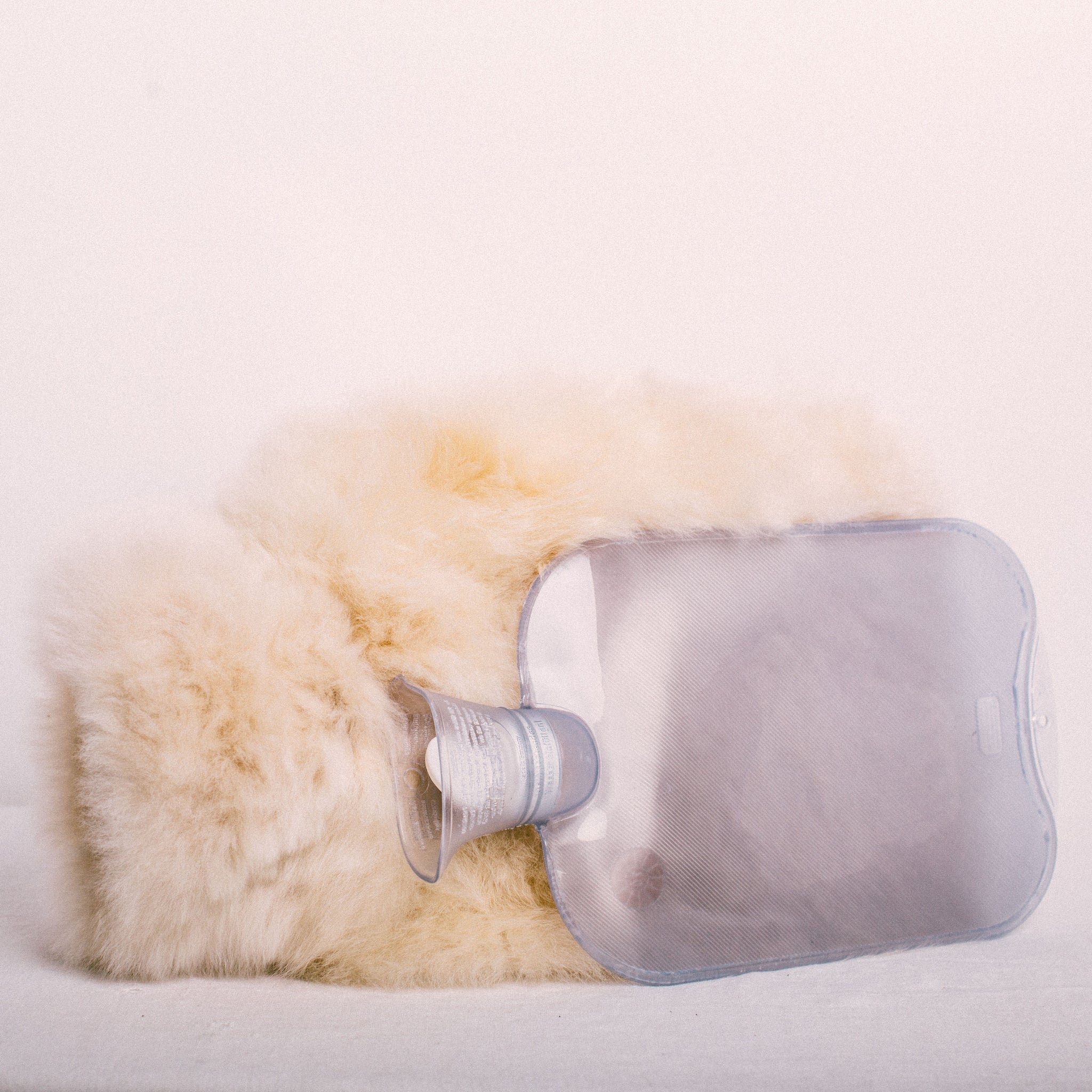 ALPACA HOT WATER BOTTLE || INTIEARTH
Stay warm and cozy with an alpaca hot water bottle cover. 
8" x 4" x 8"
Fashy hot water bottle is included (could be clear or cream)
Dry clean only
Variations in color may occur

*For user's safety, water used should never be warmer than is comfortable to touch. Even hot tap water can cause burns.
Do not fold, sit or lie on bottle during use.
Do not expose bottle to direct sunlight or other heat.
Do not use the device on someone who is sleeping or unconscious, an infant, or a patient with altered mental status or decreased skin sensation (such as people with diabetes or compromised skin circulation). Recommended for single user only. Do not use microwave, conventional oven, or stovetop to heat vessel or water.
Keep out of reach of children as parts may present a choking hazard if placed in a child's mouth.
||
ABOUT INTIEARTH
||
Honoring the beauty of Peru's indigenous materials and traditional techniques. Our collections are crafted with artisan partnerships and fair trade workshops. Devoted to preserving centuries-old techniques while endeavoring to tread as lightly as possible on Mother Earth. Intiearth brings you thoughtfully handcrafted products that are made to last and tell a story behind the hands that created it.
Founded by Jenni Li, who was born in Peru and raised in the United States. She found inspiration in her native country after returning for family visits with her own children. Trips to the local markets became a ritual, returning to see her favorite artisans.


Captivated by Peru's rich cultural heritage and textile techniques that have been used for centuries, she knew she had to share this with her community.