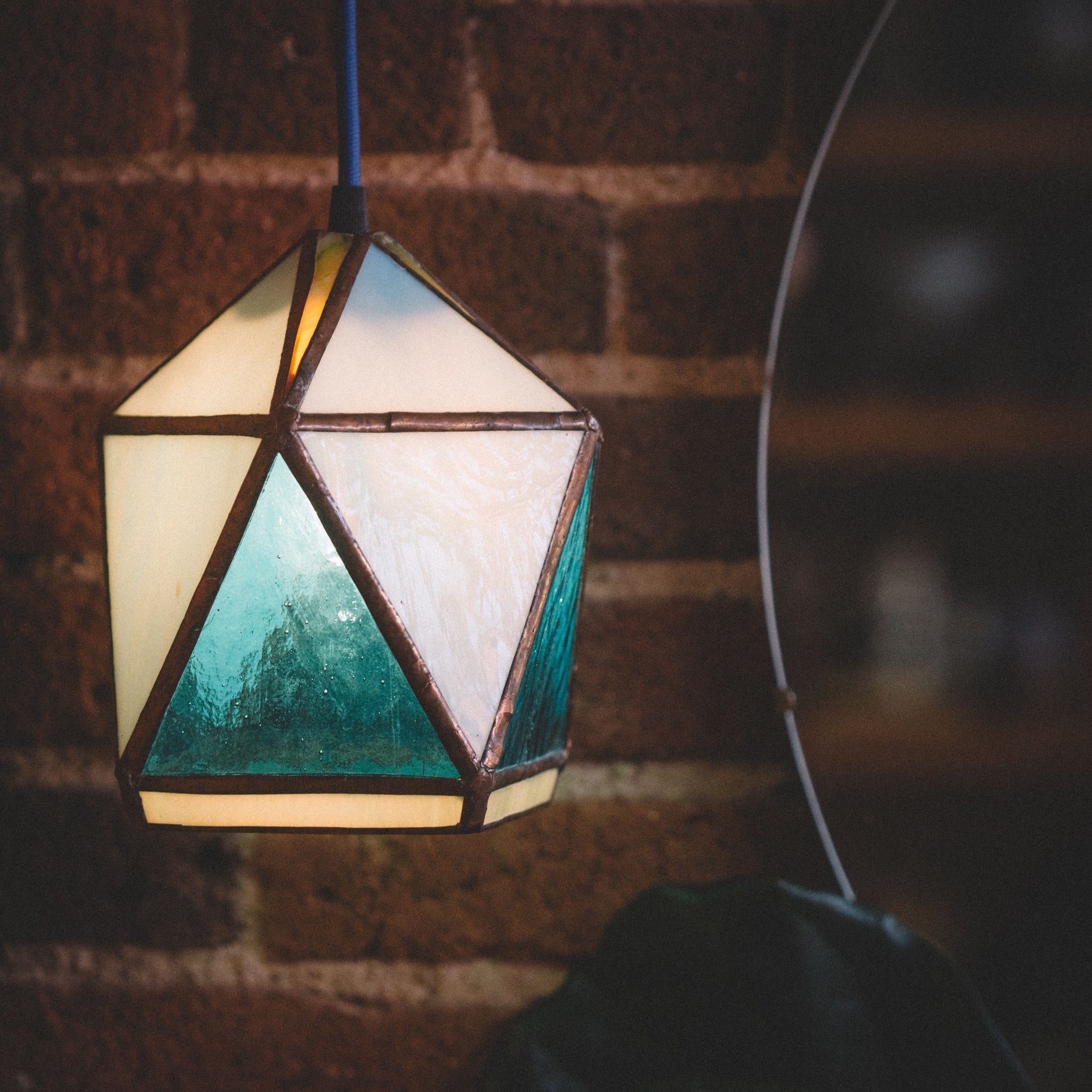 BLUE STAR BOX HANGING LAMP || FRIEND OF ALL
Four-sided stained glass pendant lamp in marbled blue, warm white opalescent and bright blue textured transparent glass. Hangs "swag style" on a 15 foot blush blue cord with in-line switch.


Approximate Dimensions:
5.5" x 6.5" x 6"H
|| ABOUT FRIEND OF ALL || 


All of our pieces are handmade by a small, all female, crew of hardworking artists in Brooklyn, NY. Due to the nature of glass, each batch of lamps will vary slightly in color and/or texture. Making every piece one-of-a-kind by default.


I truly believe that light and color are the most powerful tools you can use to transform a house into a home. This is the starting point of my design process and why I began working with stained glass. It warms my heart to know that these pieces, that we spend painstaking hours upon hours making by hand, go on to light the homes of people all over the world. Like a long distance hug with a person you have never met! It provides us with an endless supply of joy to think our little lamps are helping people to feel happy, intimate and relaxed in their own space!