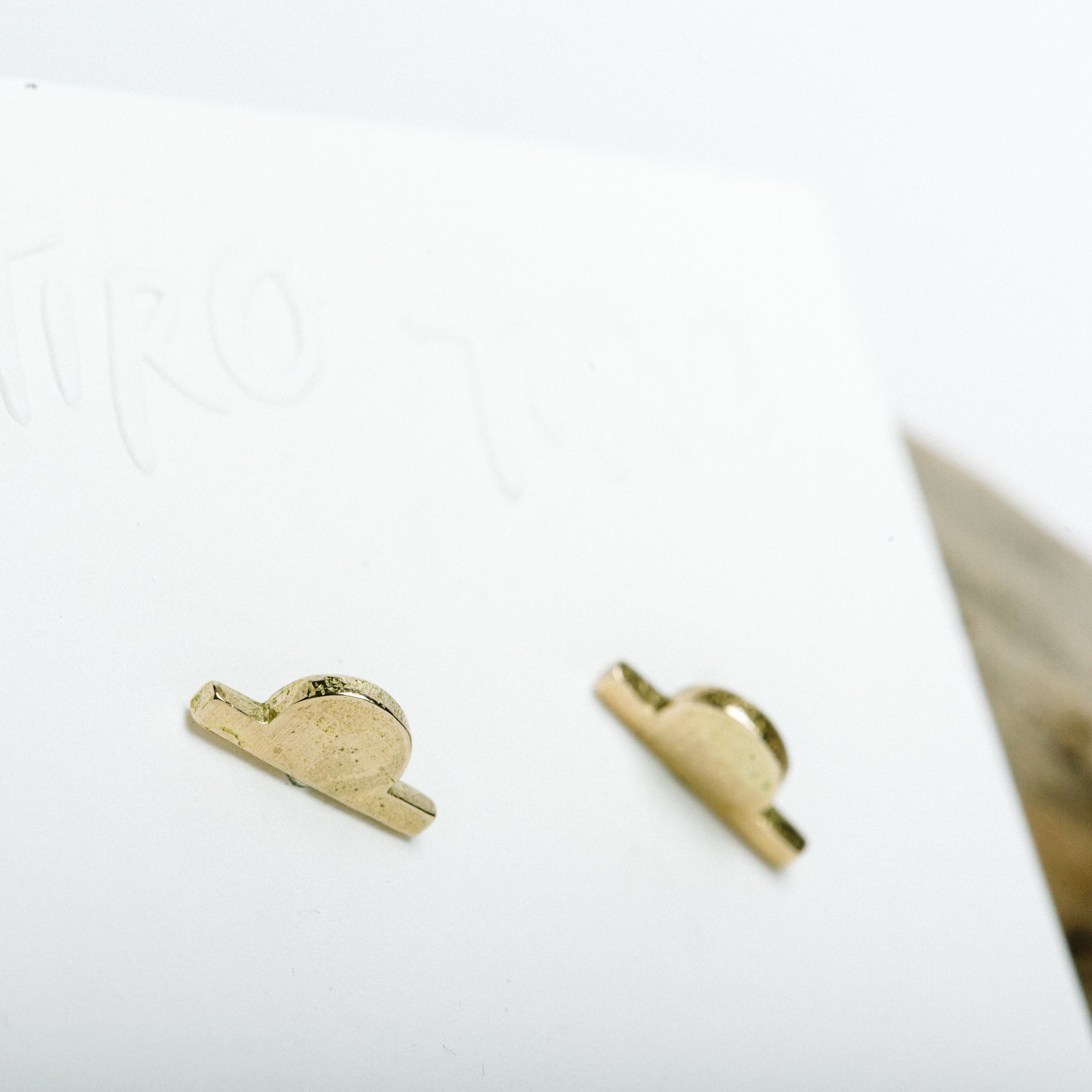 LUZ STUD EARRINGS || TIRO TIRO
The easiest everyday earring. Half circles with an elongated base sit vertically on the ear. Cast in solid brass with sterling silver posts and backings.

Earrings measure .5" by .25"



|| ABOUT TIRO TIRO ||

Teresa Robinson is the daughter of two artists and a native of the Pacific Northwest. When she was 20 years old and studying fine art at Hampshire College, she spent 6 months in San Miguel de Allende, Mexico. There, she took a jewelry class on a whim and fell in love with metalsmithing. She has launched 3 successful jewelry lines over the past twenty years (Smallthings in 2001, Stone & Honey in 2008 and Tiro Tiro in 2013). She lives in a little grey house in Portland, Oregon with her daughter and 2 precocious chickens.