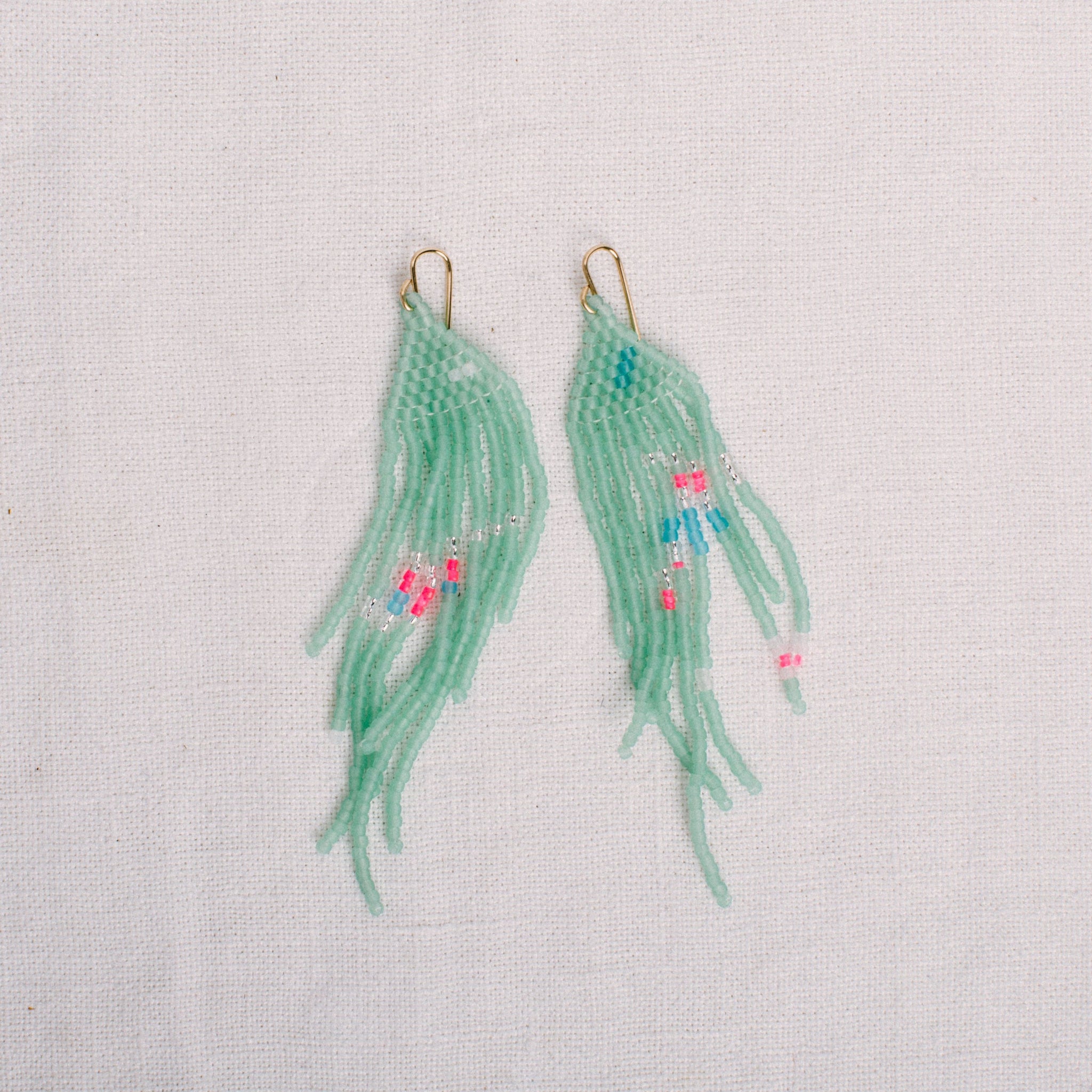 MINI COSMO SEAGLASS EARRINGS || SALIHAH MOORE
Dainty dangles in translucent sea glass green with glimmers of glow in the dark beads.


Measures: 3.5"
14kt gold fill ear wires

|| ABOUT SALIHAH MOORE || 


  Salihah Moore is an artist and designer working with glass beads and thread. Experimenting with patterns, color, and the play of movement, each piece is created intuitively for the pleasure of the wearer.


Salihah grew up in California & Philadelphia. She lives in the foothills of Colorado with her two light beam daughters.