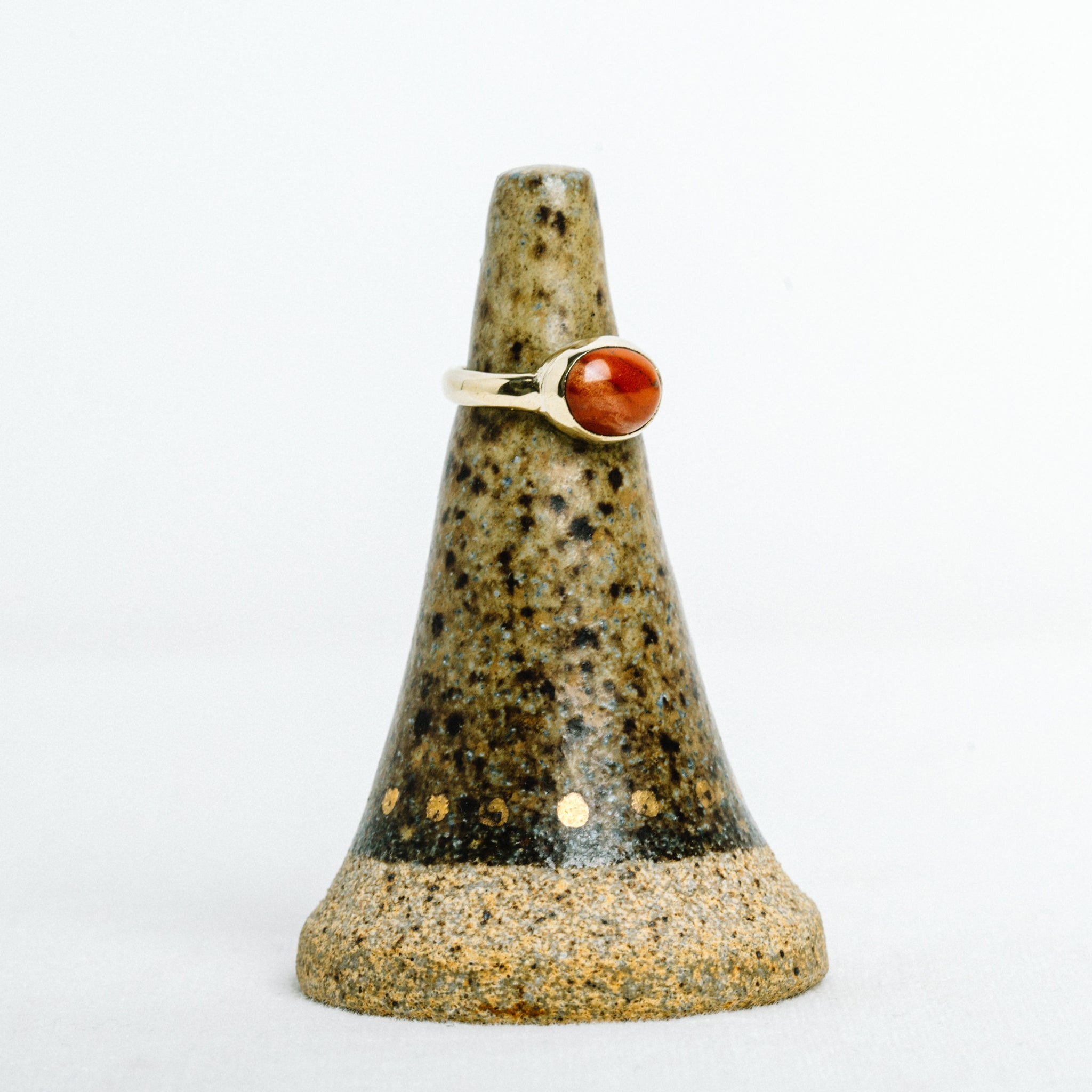 SIMA JASPER RING || TIRO TIRO
Sometimes simplicity is best. A perfectly clean and classic stone set ring, this is a dream for everyday wear.

Heavy bezel setting was hand carved in wax and then cast in brass, jasper stone measures 3/8" by 1/2"
|| ABOUT TIRO TIRO ||

Teresa Robinson is the daughter of two artists and a native of the Pacific Northwest. When she was 20 years old and studying fine art at Hampshire College, she spent 6 months in San Miguel de Allende, Mexico. There, she took a jewelry class on a whim and fell in love with metalsmithing. She has launched 3 successful jewelry lines over the past twenty years (Smallthings in 2001, Stone & Honey in 2008 and Tiro Tiro in 2013). She lives in a little grey house in Portland, Oregon with her daughter and 2 precocious chickens.