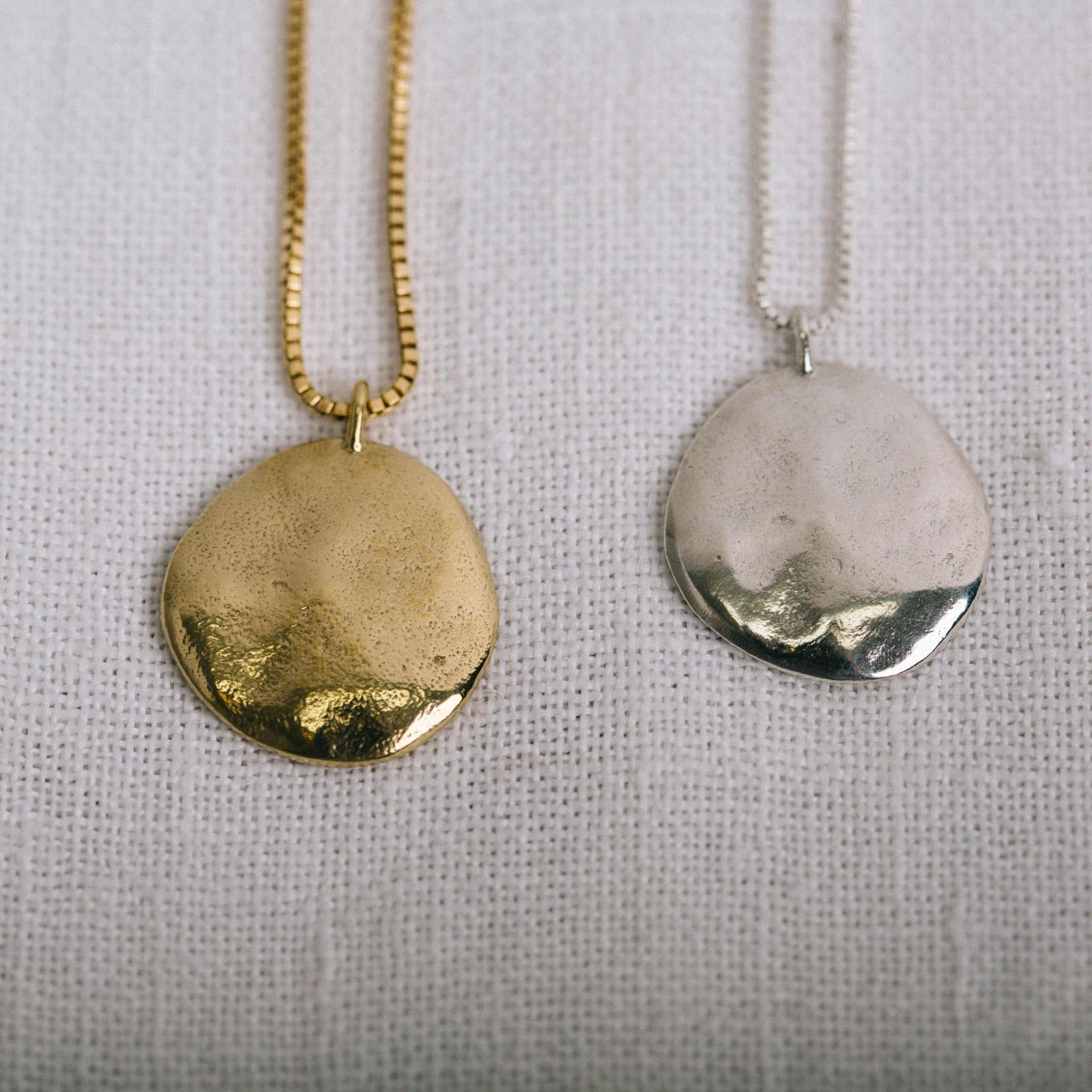 TERRA SILVER NECKLACE || AMANDA HUNT
Inspired by the Roman goddess of the earth. be just perfectly.
Measurement: ⅞ inch across
Hand cast sterling silver with 20" sterling silver chain
|| ABOUT AMANDA HUNT ||


Her jewelry designs are inspired by the wilds of nature and evoke a treasured sense of fascination and beauty. Handcrafted with deep intention, Amanda's work joins the soft and untamed shapes of the natural world with the precision and meticulous attention to detail of a seasoned metalsmith.