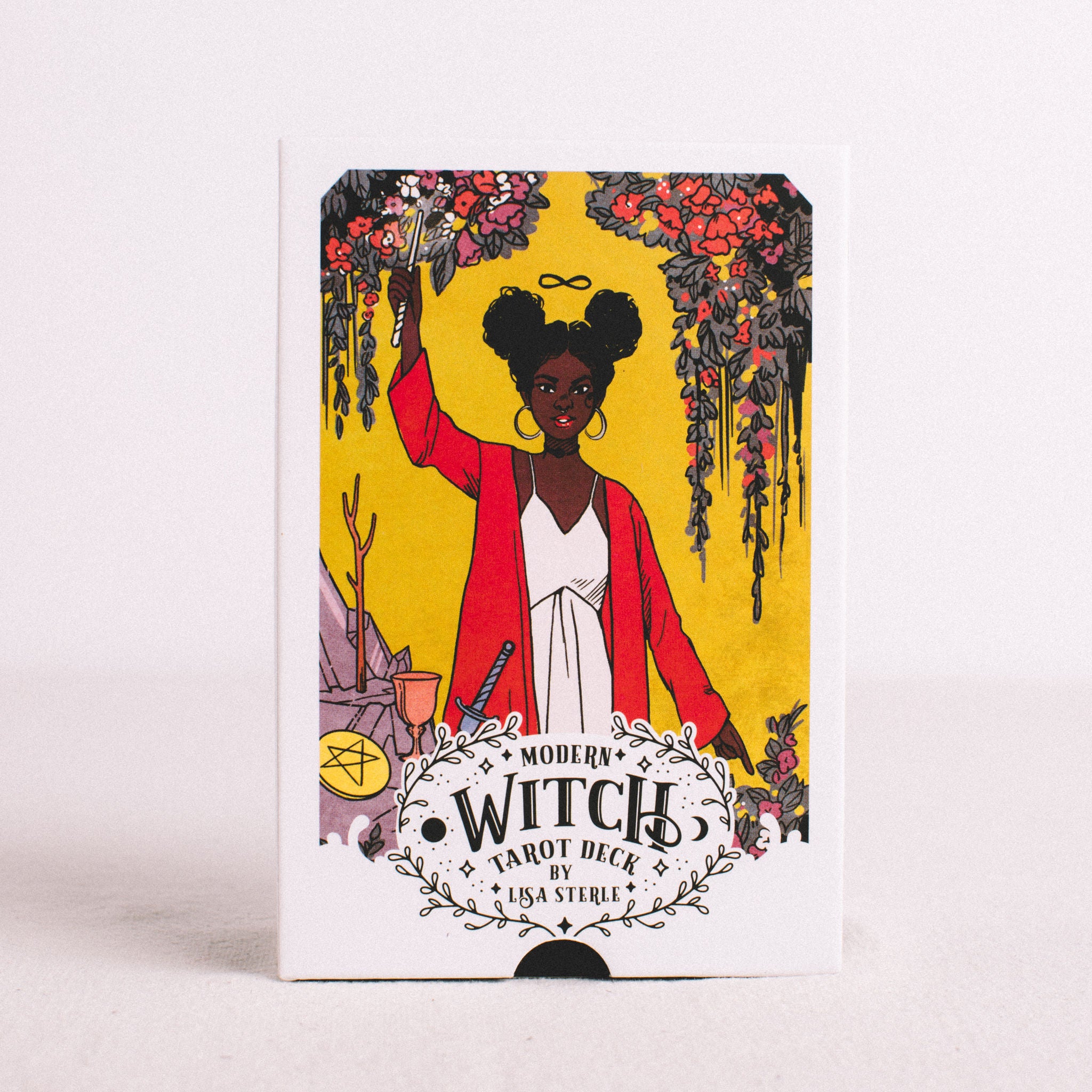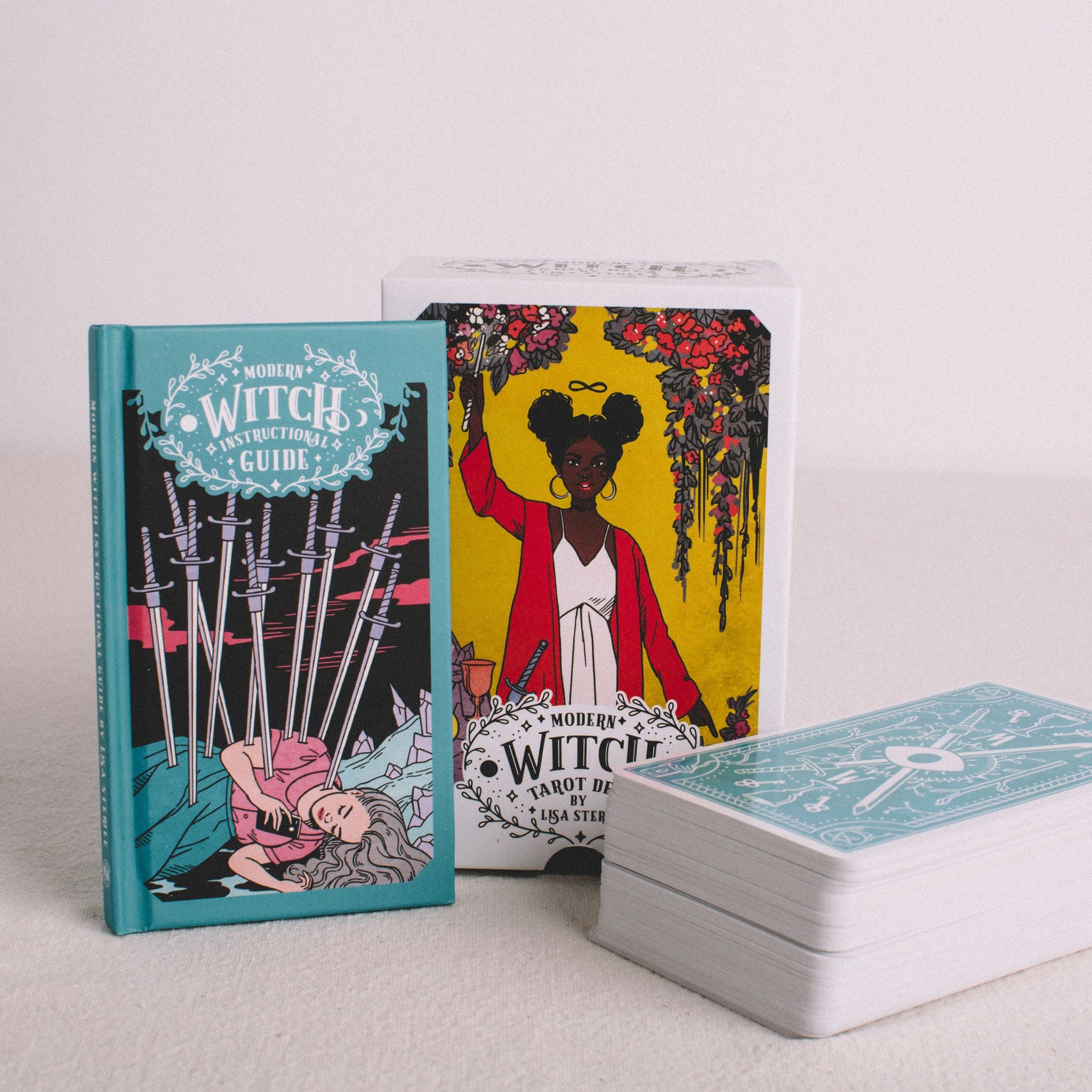 MODERN WITCH TAROT
The Modern Witch Tarot has 78 youthful, all-female, contemporary cards. It has inclusive and diverse illustrations of all kinds of women, femmes, and the gender fluid, wearing modern fashion and up-to-date styles, yet keeps the flavour of the Rider-Waite imagery.


|| ABOUT LISA STERLE || 


Lisa Sterle is a Columbus artist with work spanning from comic books to concept design to pop-culture-fueled illustration. Her work is often bright, expressive, and occasionally tinged with horror— marrying her two favorite themes: the beautiful and the grotesque.