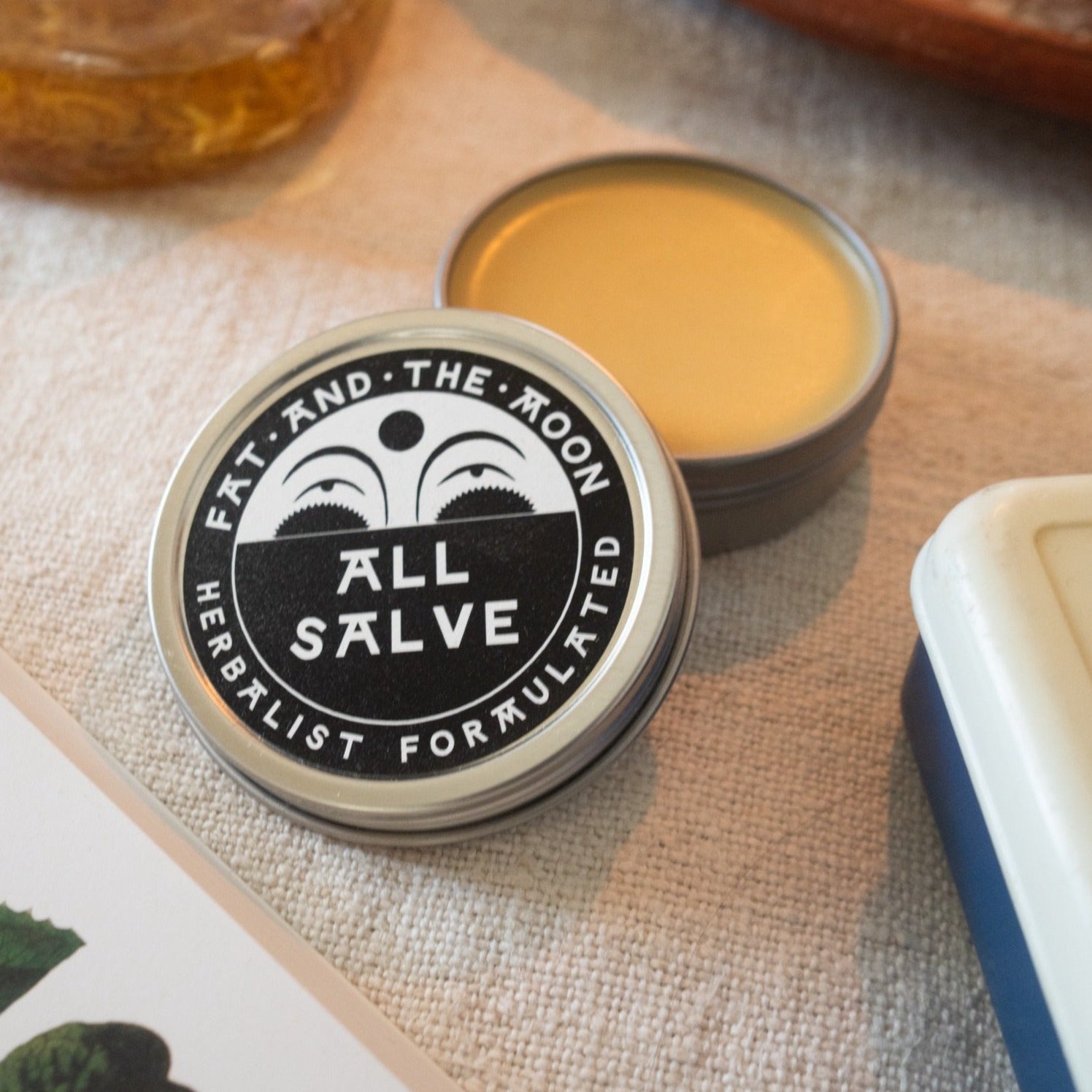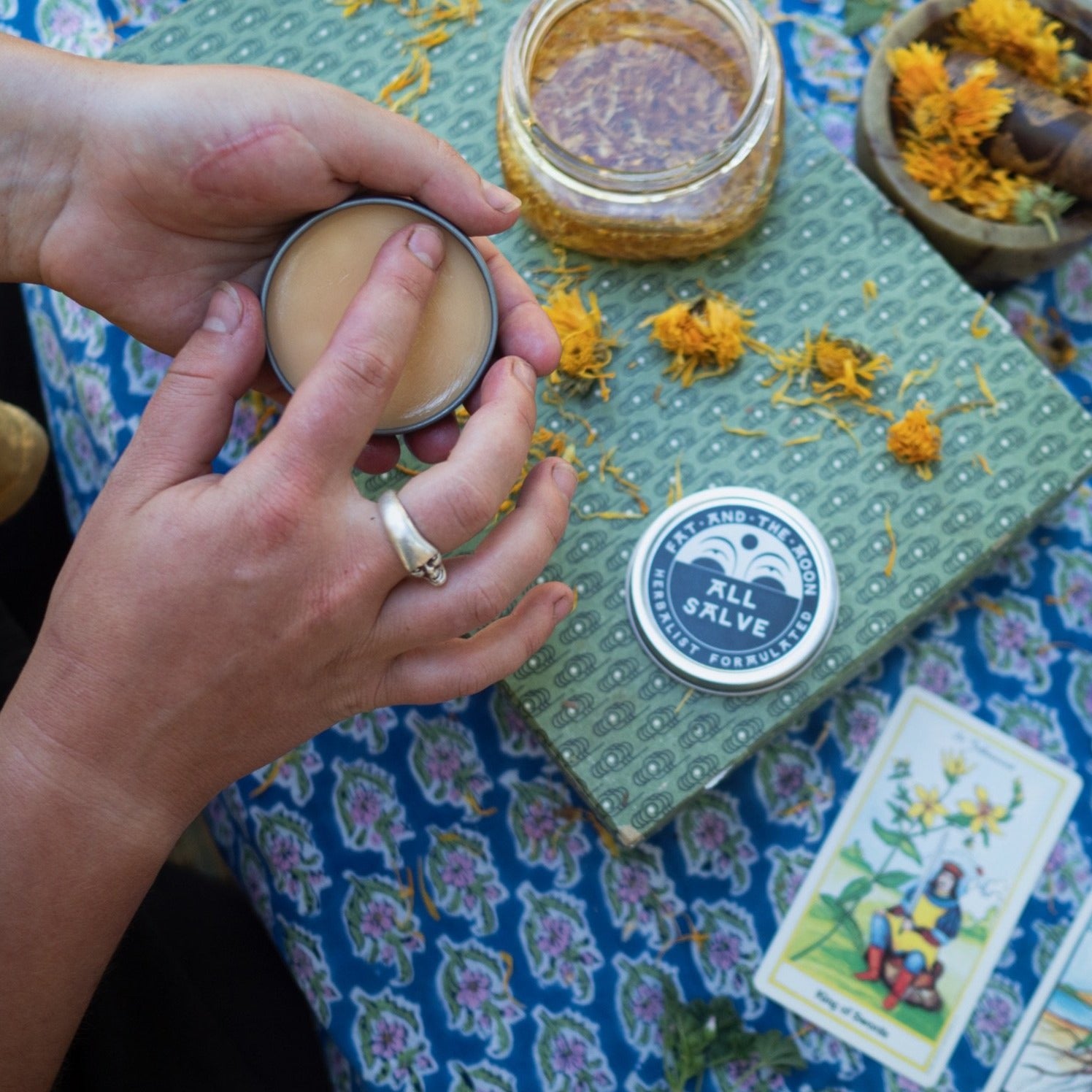 ALL SALVE || FAT AND THE MOON
Petroleum Jelly has found its far superior replacement. This is one of the most used products here at the Fat and the Moon household. St. John's Wort and homegrown Calendula, Comfrey and Yerba Mansa infused sunflower oil have been used by our ancient grannies and grandaddies for their healing and regenerating medicinal properties that are both gentle and effective. Calendula is great for supporting the bod with slow-healing cuts and stimulates the production of collagen at wound sites which minimizes scarring. St John's Wort works to treat cuts and burns. Yerba Mansa is a less known herb, native to these here parts in CA- the leaves promote skin repair. Comfrey is known for its freakish ability to close open skin- so a smaller dose does it in the All Salve to allow enough time to kick out lingering bacteria.
This salve is great for scrapes, cuts, burns and bites as well as chapped and cracked hands. We also use it as a lip balm, and a knee and elbow softener.

Ingredients: sunflower oil*, beeswax, calendula*, st john's wort*, oregon grape leaf*, comfrey*

2oz tin

For educational purposes only This information has not been evaluated by the Food and Drug Administration. This information is not intended to diagnose, treat, cure, or prevent any disease.

ABOUT FAT & THE MOON
Continuing a family legacy of herbalists and natural healers, Fat and the Moon founder Rachel Budde has built her company around providing handcrafted, herbal body care products to those seeking a natural alternative to chemical-filled products.

Like a witch over a cauldron, Budde experiments with age-old ingredients and recipes passed down from various healing traditions to craft innovative and simple products that are good for the body and the earth. Fat and the Moon started as an alternative to the toxic, mass production body care industry aiming to provide nourishing ingredients and nourishing messages of self love, and self care. 
And if you were wondering why 'Fat and the Moon'....
Fat as the first word in the name of my business has gotten me in some interesting discussions. People ask me about the name all the time because they can hardly believe I would use a word that has such negative connotations,­ especially when it is used within 'beauty care'.
In part, I use the word 'fat' to be provocative; I don't believe fat is a dirty word. But most of the fat in Fat and the Moon comes from my love of the material- oil is the medium of external herbal medicine. Fat in the form of oil, is the gift of the seed. Fat, both in plants and animals, is where energy is stored. The richness we taste in food, and the suppleness we feel on our skin after a good slather of bath oil, is our bodies recognition of and pleasure in that vital energy. Oil from plants, in and of itself, is medicinal. I feel honored as a medicine maker to indulge in the play of fat and herbs, especially under the influence of the moon.