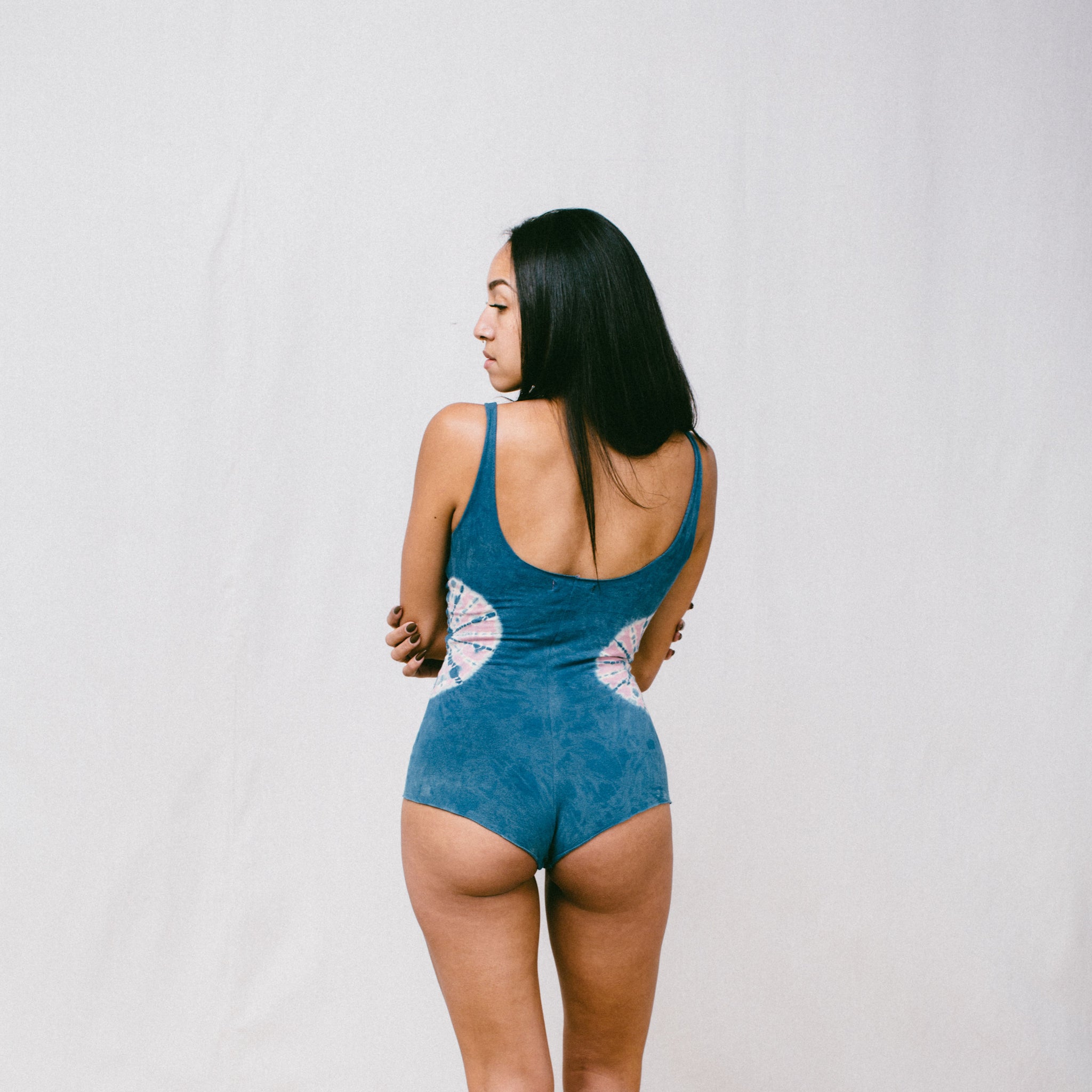 BUBBLEGUM INDIGO SAND DOLLAR SOLA ONESIE || OF EARTH & SALT
This piece was inspired by some of our most coveted existing wardrobe pieces that just aren't quite complete on their own. Wear this under your favorite jeans, wrap skirts, dresses, or just lounging at home. Some folks even like our onesies in place of a traditional swimsuit, but keep in mind it is mostly cotton (not fast drying) and does not contain elastic....think wet t-shirt/see through.

This onesie does not have snaps or uncomfortable closures in the crotch. The defiantly raw unfinished edges around neckline & leg opening are intentional. No tight, scratchy elastic or stitching to leave marks. Raw edges will not fray with wear and we've taken extra time and care at each seam to ensure stitching is secure with reinforcement.

Hand dyed with love so each one is a little different; d
ye may vary in saturation, as each piece is tied & dyed individually.
92% cotton 8% spandex jersey.


|| ABOUT OF EARTH & SALT || 


We proudly make all of our apparel ethically with care in Northern California. Cut in Oakland, sewn in San Francisco, dyed by hand in Nevada City, CA.