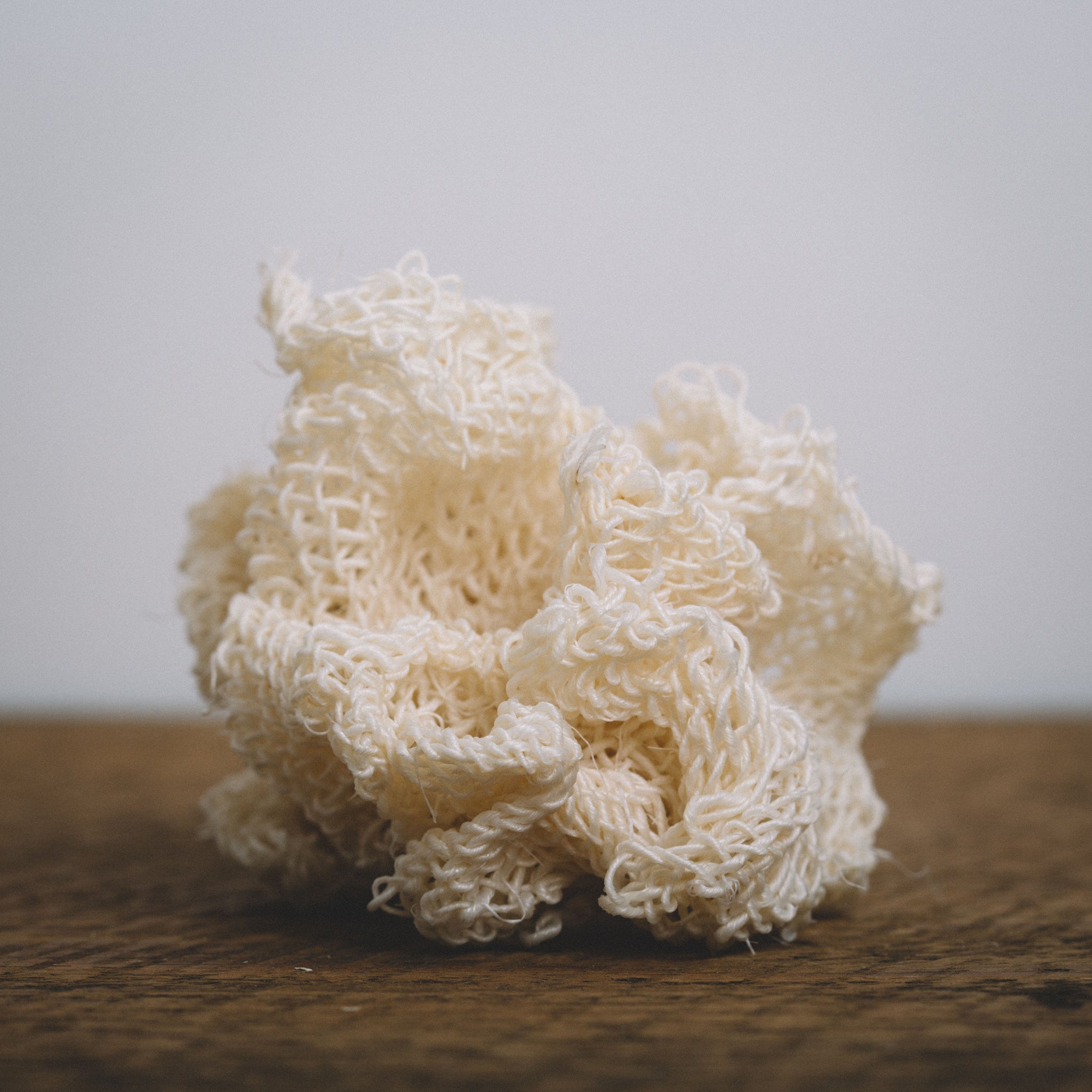 AGAVE CLOTH || MATER
Enhance your ritual with the best eco-cloth out there.


Made with agave fibers, a rapidly renewable resource, this cloth was produced in community farms in Mexico with fair trade, organic and sustainable practices. The fibers are manually extracted from the agave leaf, washed with clear water and sun dried. They are then hand spun and hand woven in a high standard and living wage work environment.


USE | Lather with your favorite Mater Soap and massage over your skin in a circular motion. This cloth is also great in the kitchen as a natural alternative to harsh sponges.


CARE OF CLOTH | After use, rinse thoroughly, squeeze out excess water and hang to dry. This product arrives loom state (pre washed) and will shrink down to 8 x 7".


|| ABOUT MATER || 


Mater Soap offers a variety of cold-process bar soaps and organic body products. Keeping our batches small and handmade, we strive to perfect the simple yet subtle alchemy of soap-making and skin care. Our appreciation for the minimalist beauty of traditional bar soap and power of plant oils and extracts deeply inform our craft. Using 100% natural, sustainably-sourced plant ingredients like smoky pine tar, rose-colored kaolin clay, and salty sea plants, we provide the bather with products that nourish the body and mind, enhancing the bathing ritual. Vegan. Cruelty-free. No sls, parabens, synthetics or fragrances.

Just plants. Get dirty :) 
Mater Soap pays homage to utilitarian objects that quietly serve our daily lives. Sourcing inspiration from sculpture, architecture, and textiles, the Mater aesthetic pairs dynamic experience with simple and absolute function. Mater Soap chooses materials and composes recipes that speak to the well being of the bather as well as the planet. Our products are enriched by thoughtful and deliberate ingredients with a conscious effort to minimize ecological impact.