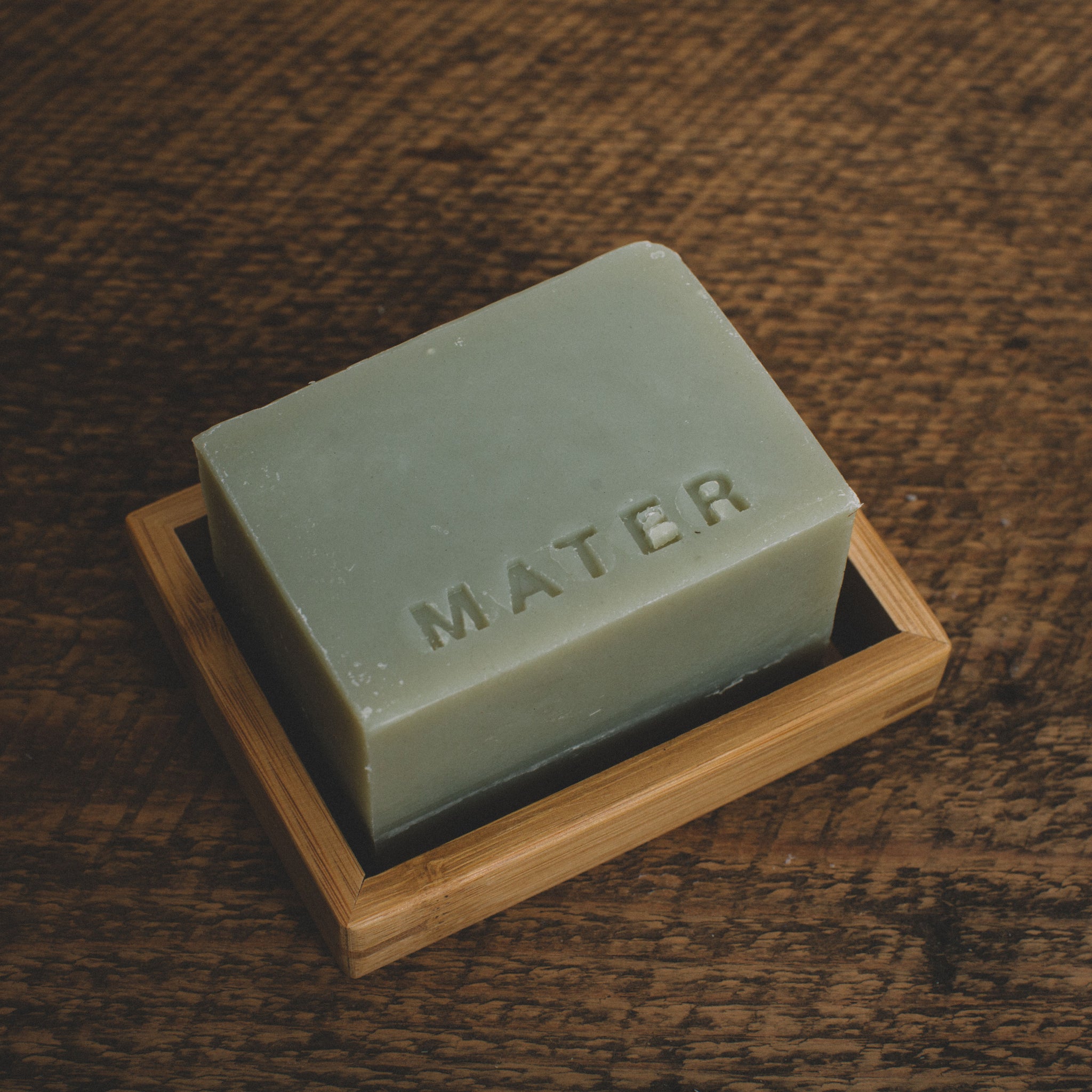 BAMBOO SOAP DISH || MATER
A minimal draining dish to maintain your Multi-Purpose Kitchen Block or most standard soaps. Bamboo, a renewable and fast growth resource, is antibacterial and resistant to water making it the perfect match for your eco-friendly household.

4.5 x 3.5 x 1" engraved with Mater logo on one side

Clean: Rinse in warm water

Block of soap is sold separately. 
|| ABOUT MATER ||


Mater Soap offers a variety of cold-process bar soaps and organic body products. Keeping our batches small and handmade, we strive to perfect the simple yet subtle alchemy of soap-making and skin care. Our appreciation for the minimalist beauty of traditional bar soap and power of plant oils and extracts deeply inform our craft. Using 100% natural, sustainably-sourced plant ingredients like smoky pine tar, rose-colored kaolin clay, and salty sea plants, we provide the bather with products that nourish the body and mind, enhancing the bathing ritual. Vegan. Cruelty-free. No sls, parabens, synthetics or fragrances. Just plants. Get dirty! 


Mater Soap pays homage to utilitarian objects that quietly serve our daily lives. Sourcing inspiration from sculpture, architecture, and textiles, the Mater aesthetic pairs dynamic experience with simple and absolute function. Mater Soap chooses materials and composes recipes that speak to the well being of the bather as well as the planet. Our products are enriched by thoughtful and deliberate ingredients with a conscious effort to minimize ecological impact.