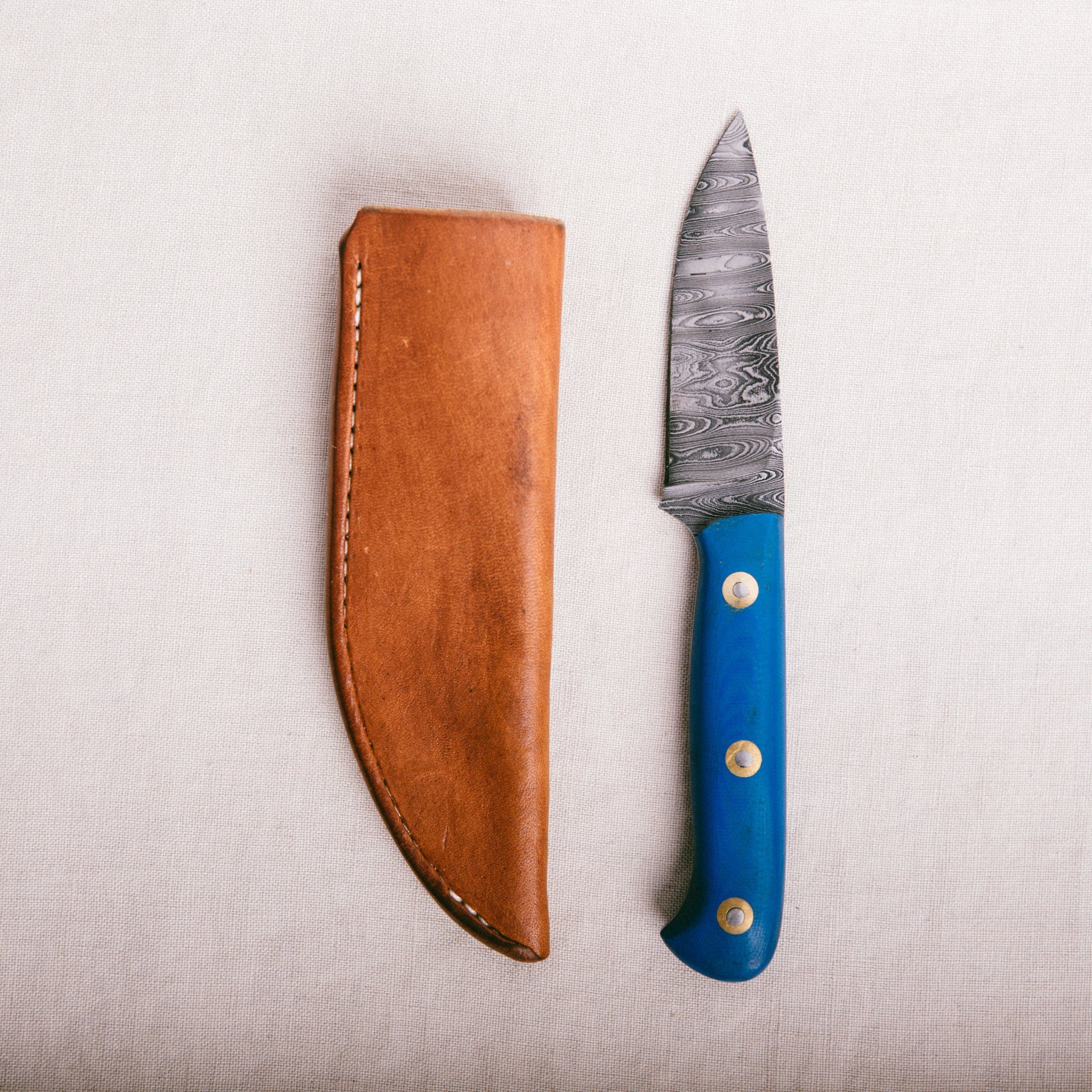 BLUE MICARTA EVERYDAY CARRY || #5 || JAY GORDIN
|
HANDLE
| Blue Micarta
|
BLADE
|
5160 (spring) Steel & 15N20 (industrial band saw) Steel Damascus
|
SHEATH
|
S
elect Oak Tanned Cowhide
|
MEASUREMENTS
|
Full: 7.75", Blade: 3.5", Sheath: 6.5"
|| ABOUT JAY GORDIN ||


My goal as a knifemaker is to create a cutting tool that is as artful as it is functional. The knife has to feel good in your hand and please the owner in shape, form, fit and finish. I take pride in the sole authorship of my blades. Hand forging, heat treating, tempering, fit and finish of handle & guard and making my own leather sheaths.
I forge my blades out of high carbon steel. The handle material I use varies from micarta (used on WWII electronics boards) to elk, deer and moose horn, fossil ivory, leather, exotic woods, brass, copper, silver. 


Jay Gordin lives in Grass Valley, California.