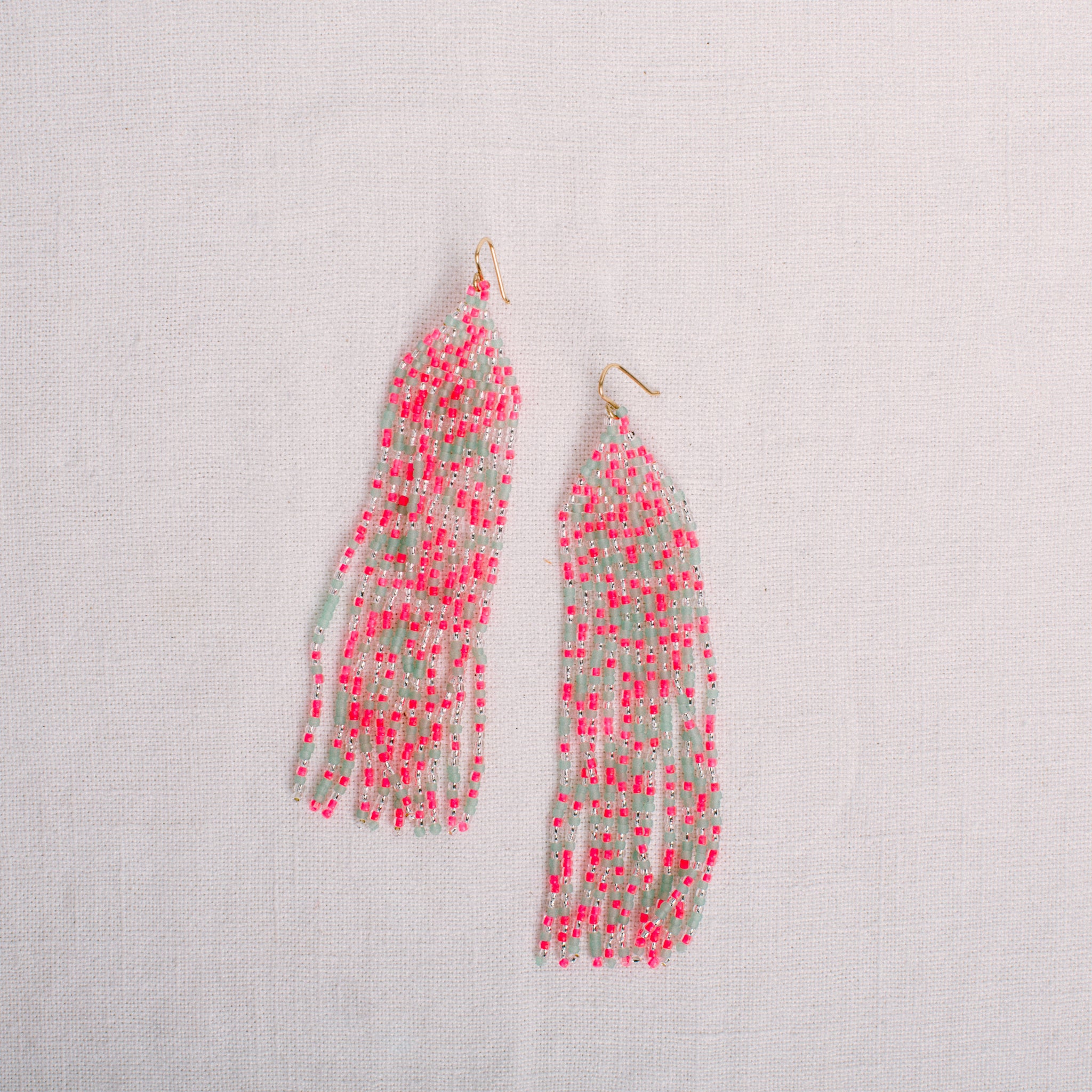 CARINA EARRINGS || SALIHAH MOORE
These playful confettiesque danglers are a joy in the day and glow when the sun goes down. The constellation their named after contains a white-hued supergiant, the second brightest star in the night sky.
Measures: 4"
14kt gold fill ear wires
|| ABOUT SALIHAH MOORE || 


  Salihah Moore is an artist and designer working with glass beads and thread. Experimenting with patterns, color, and the play of movement, each piece is created intuitively for the pleasure of the wearer.


Salihah grew up in California & Philadelphia. She lives in the foothills of Colorado with her two light beam daughters.