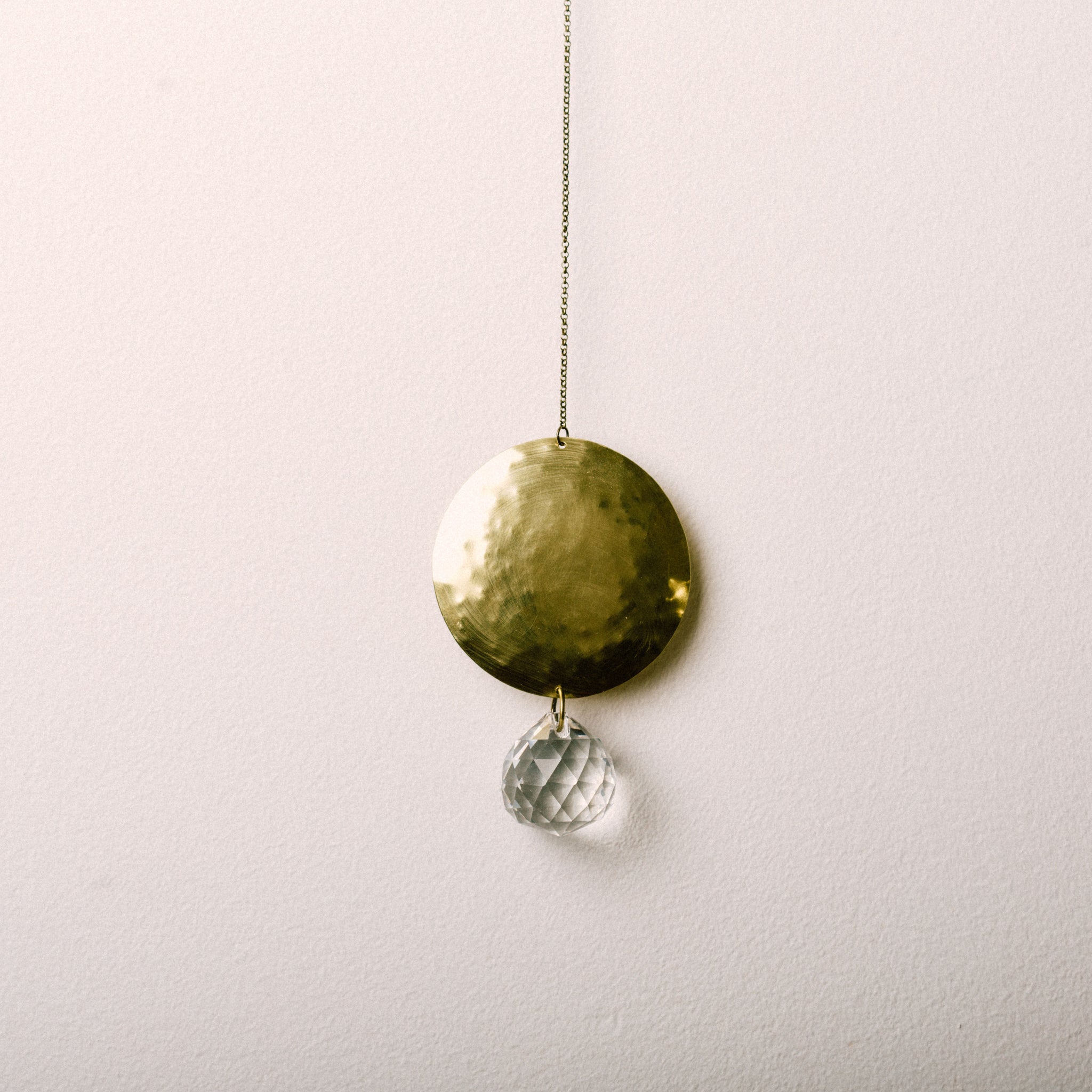 CIRCLE LIGHT CATCHER || ELECTRIC SUN CREATIVES
Light catcher made of brass sheet, with hammered texture.
Suspend this from the ceiling (with a ceiling hook) near a window or hanging from your curtain rod right in the window, to experience the light magic of this piece.
Dimensions: 2 3/4" x 15"
All of these pieces show the signs that a human created them. They weren't finished by machines, but by human hands. Imperfections and some of the natural beauty of brass is embraced.



||
ABOUT ELECTRIC SUN CREATIVES
||
Northern California-based metal artist, Sarah Perez, creates mobiles and wall hangings made of metal sheet and tubing, with partiality to the warm reflective hue of brass. With training in sculpture and small metals, Perez has taken what she learned and made it her own; manipulating wire, cutting out shapes, filing, sanding and stringing them together until it's pleasing to the eye. She is inspired by the shapes and beauty around her, as well as Alexander Calder, the father of the kinetic sculpture. She is fascinated with balance & composition and can often be found on the studio floor getting lost in the shifting of pieces until she lands on something of beauty and simplicity.