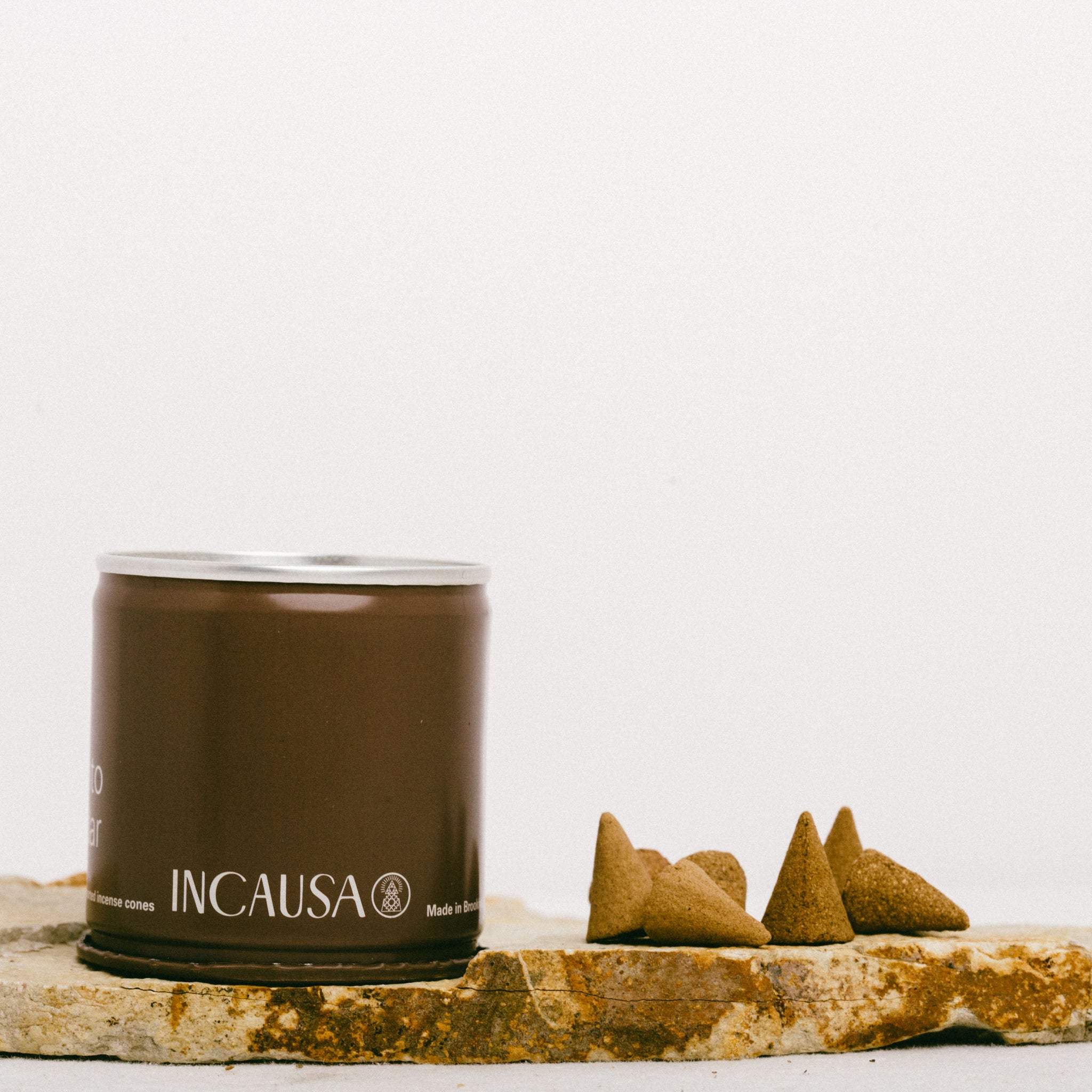 DISCOVERY INCENSE CONES || INCAUSA
For a pure olfactory experience of Oud, Sandal, Palo Santo, Red Cedar & Piñon.

Made from raw materials in our small factory in Brooklyn, using timeless Japanese Makko blending techniques to offer an assortment of 22 hand- pressed incense cones.

22 air-sealed incense cones - packed in air-sealed, recyclable tins.

|| INCAUSA ||

Indigenous Social Entrepreneurship

A social business experiment that uses the profits from its productions to enable purposeful commerce of indigenous artisanship and heritage. Beginning as a simple sidewalk-table venture, the organization has evolved into a multi-national grassroots organization committed to social innovation.

Ensuring fair trade practice from sourcing to fulfillment, Incausa coordinates with artisanal productions of Breu Resin, Palo Santo, White Sage and Ayahuaska incense in Brazil and Peru. 

Partnering with Indigenous cause leaderships and projects developing non-profit trade posts and market placement it uses social entrepreneurship to reignite indigenous heritage, uplifting cultural values and building sustainable opportunities.