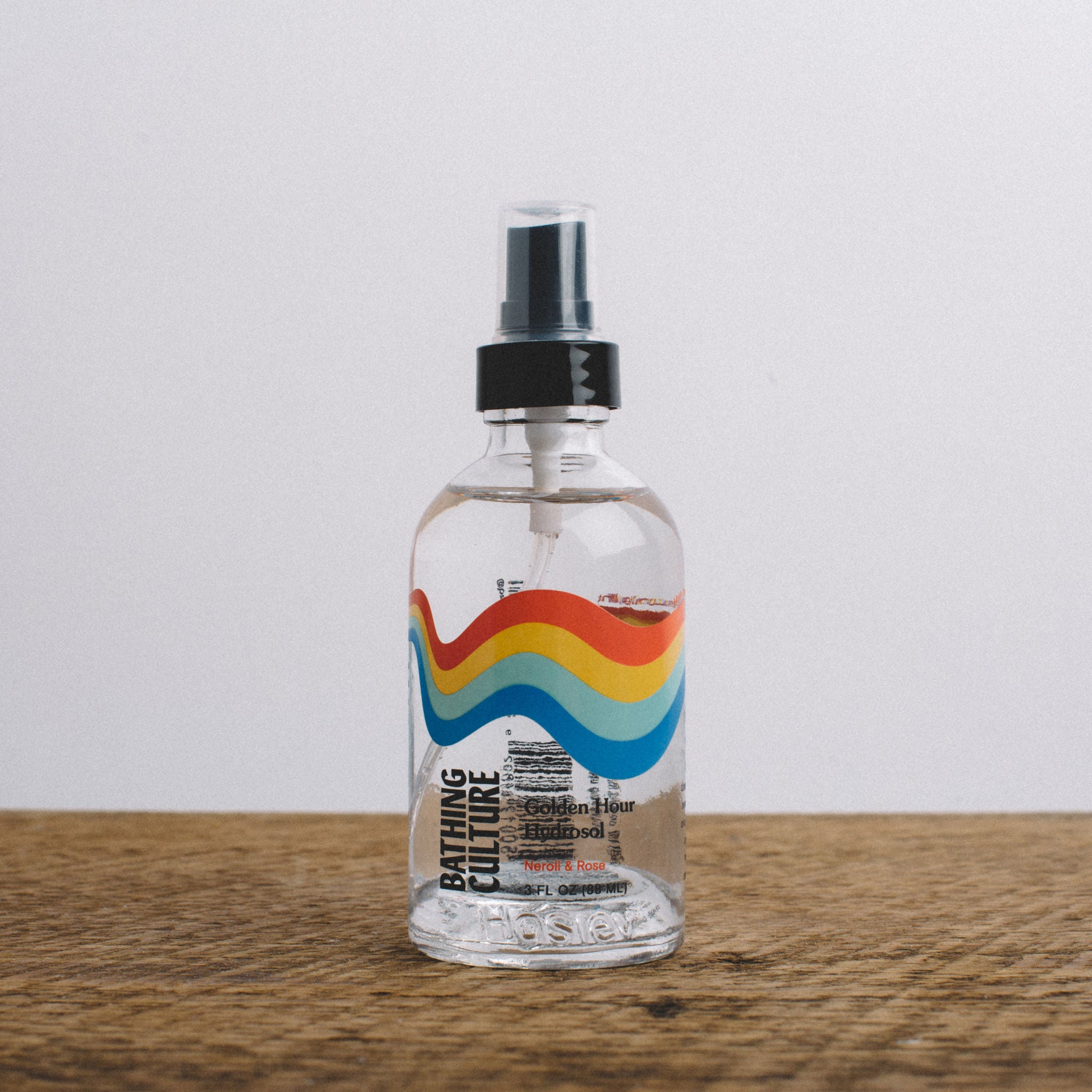 GOLDEN HOUR HYDROSOL || BATHING CULTURE
Spray this blend of dawn-harvested Moroccan neroli and rose flowers all over, all the time. Makes for a joyful refresh on hot, sunny days and is an excellent natural toner.
Pure Moroccan neroli flower is blended with Turkish rose. Great for rejuvenating you and your loved ones' skin on beach days and makes an excellent natural toner.
3oz glass container

-Carbon Neutral
-Vegan & Cruelty-free
-Biodegradable
Ingredients: Hand Harvested Moroccan Neroli Flower Oil
, 
Bulgarian Rose Oil
, 
Moroccan Rose Oil
, 
Turkish Rose Oil & 
Distilled Water


|| ABOUT BATHING CULTURE || 


Bathing Culture was launched in April 2017 in the cliffside caves of Sutro Baths. About 80 radical bathers packed the subterranean cavern. An artist collective projected liquid light onto the rock walls 
à la 
Plato's Allegory and friends played psychedelic rock.
We gathered everyone for a toast, ringing bells Spencer had brought back from the Himalayas. The waves of the Pacific crashed and echoed in the silence. It was a profound moment. 


Seconds later
 someone shouted "COPS!" 
we cut power to the generators plunging the scene into darkness.  Someone else yelled, "get the soap!"
We've been up and running ever since!