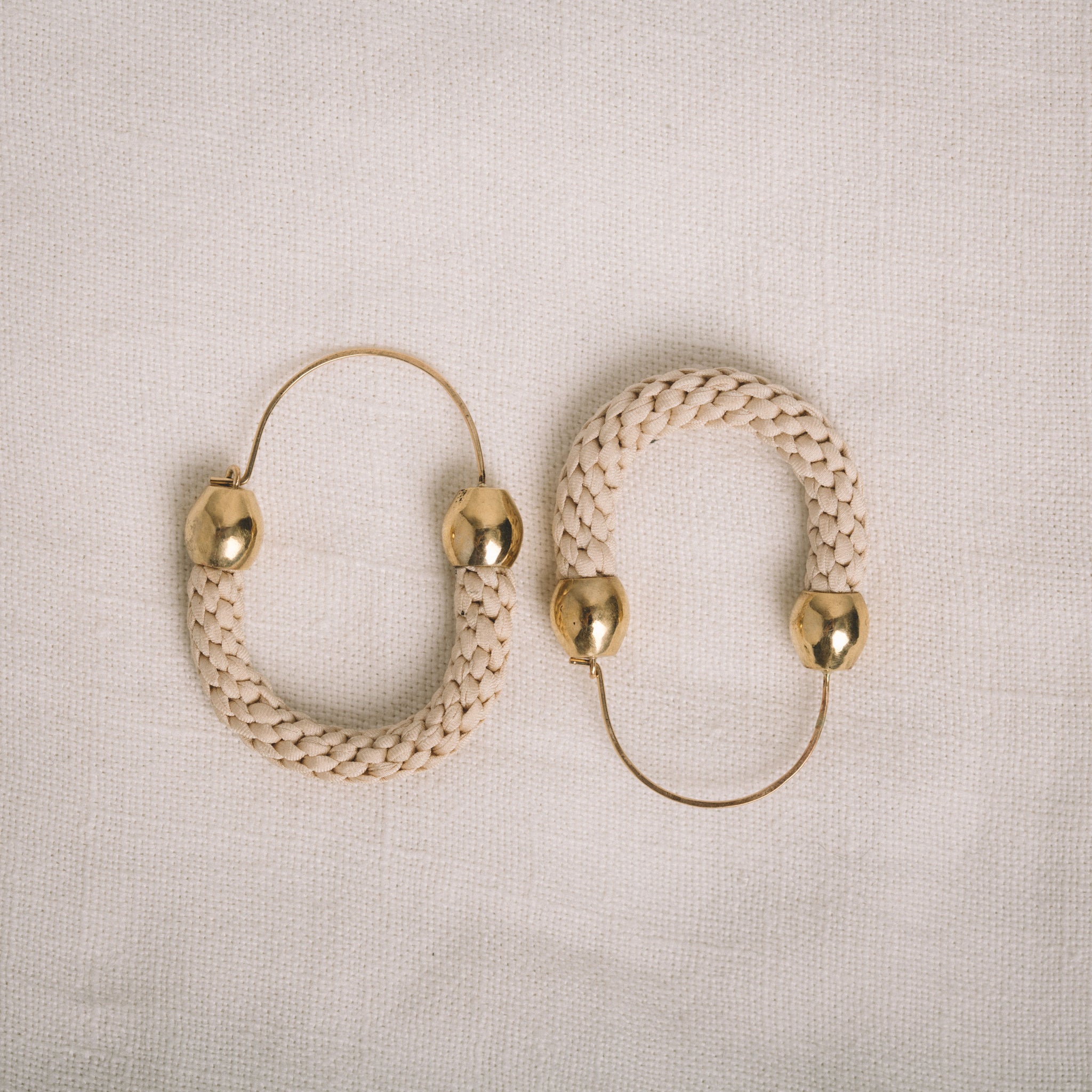 KUMI HOOP EARRINGS || STELLA FLUORESCENT
The Kumi Hoop Earrings are hand made using bronze pods, and botanically dyed and braided silk. The Kumi Hoop Earrings measure 2.25" in length each, and feature 14K gold fill ear wire.


With the exception of Ebony, all colors are achieved via botanical dyes.
White Tea | Black Tea
Buff | Black Walnut


Due to the hand dyed nature of our jewelry slight variations in color are to be expected. We believe that this adds to the uniqueness of each piece.

|| ABOUT STELLA FLUORESCENT ||


Stella Fluorescent is a San Francisco based design studio co-founded by Tiersa Nureyev and Erik Hilburn. The studio's focus is on making fashion forward, thoughtful objects that take the form of accessories, jewelry, and textiles.


Our materials-driven process starts first with curiosity, a desire to innovate, and a myriad of questions.|


All items are handmade in San Francisco.