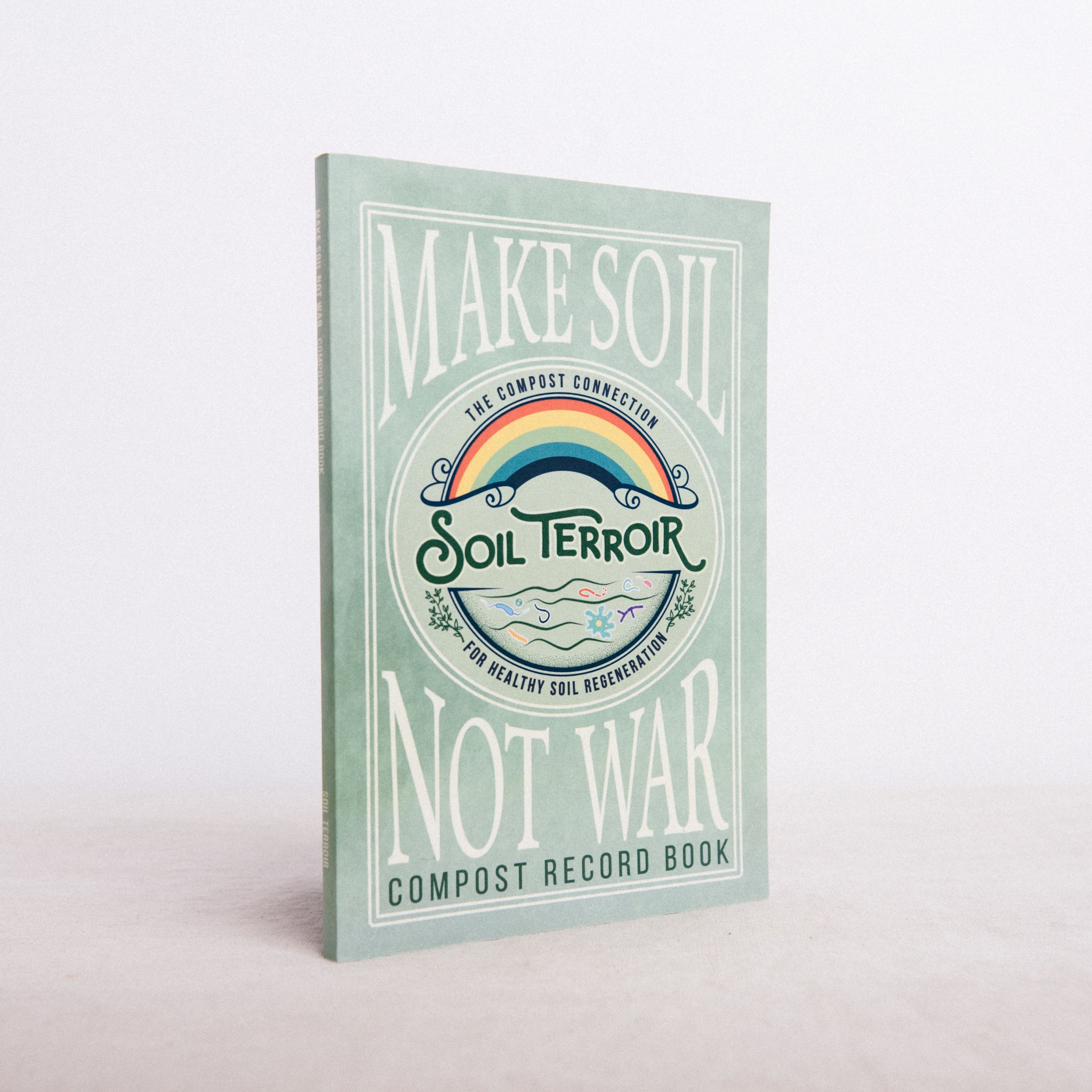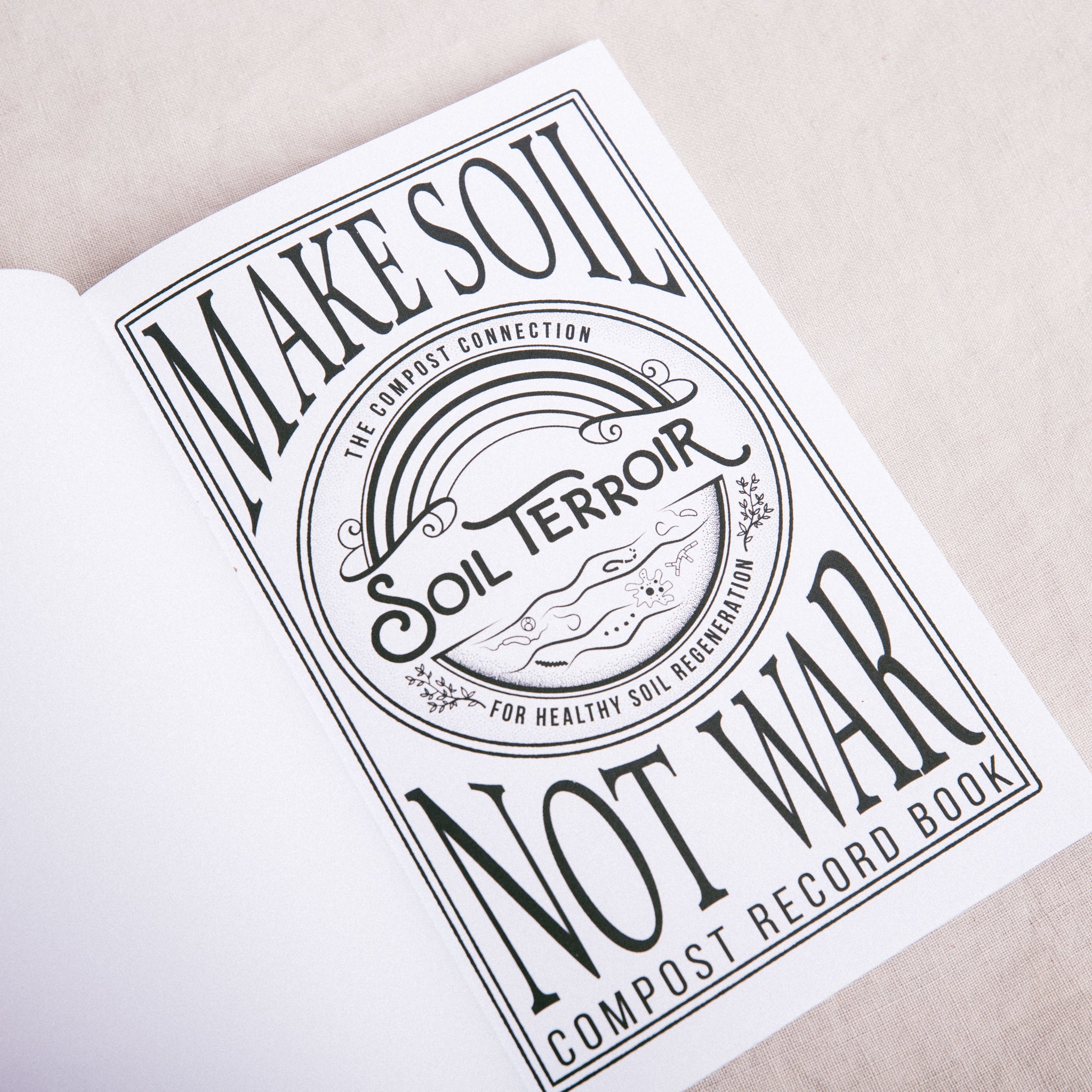 MAKE SOIL NOT WAR
Make Soil Not War Compost Record Book is a biological compost manual and logbook for making thermophilic and static type piles, as well as a log for tracking a worm bin. Included are journal pages for visualizing, planning and documenting your growing area's soil biology progress.


There are over 100 pages for:
- Monitoring 6 thermophilic compost piles
- Monitoring 2 static piles, and taking them through 2 thermophilic processes
- Weekly account for a year of logging a worm bin
- Soil biology pages to record compost and soil test results
- Journal sections included for lessons learned, questions and answers, making lists of relative educational references, pages for taking notes from relative workshops/webinars and recording contacts.