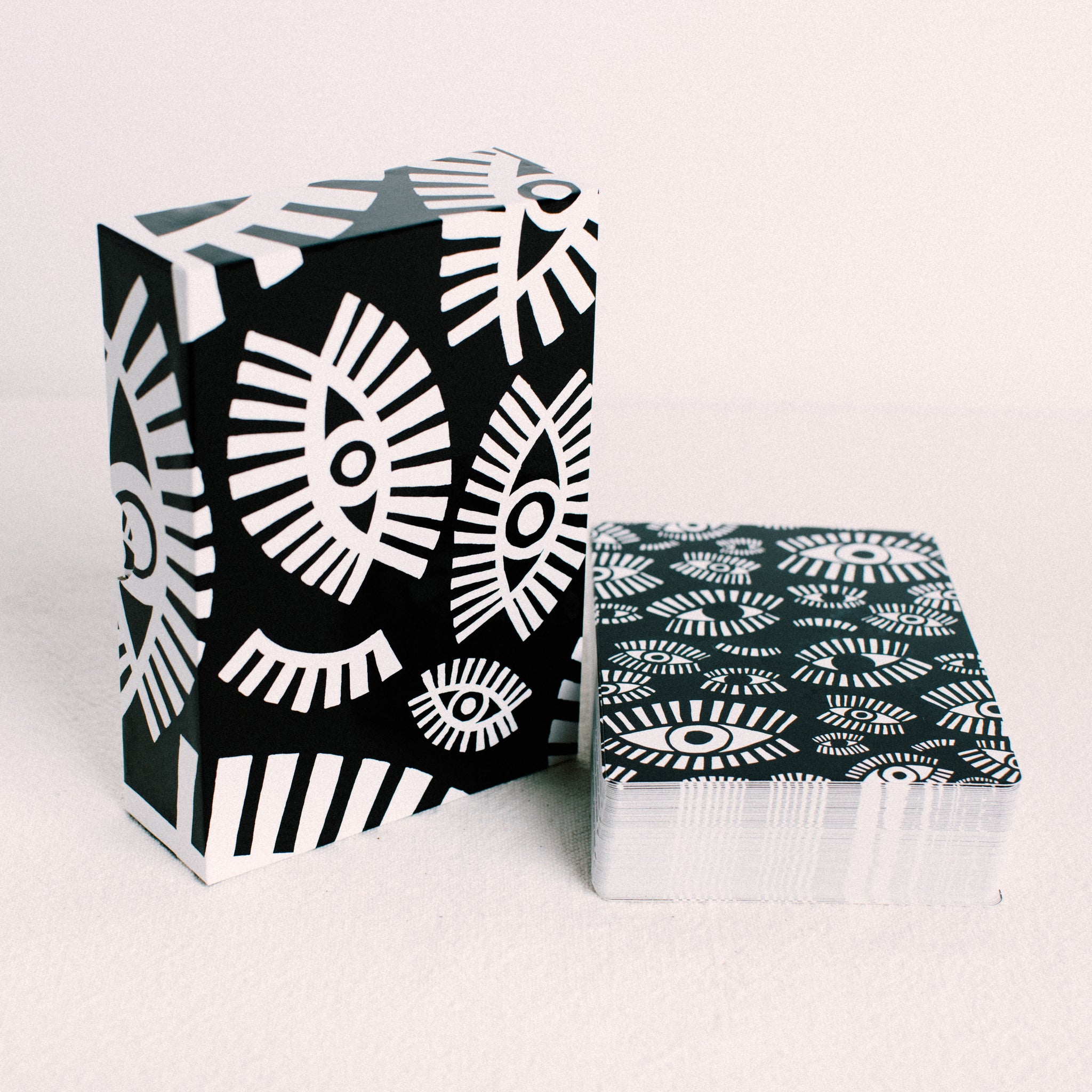 MANY QUEENS TAROT
The characters in this deck blend the boundaries between gender, sex, family, friendship, shape and size. The Queens represent intuition and receptive energy and the strength we all have coming from those places.

Portland, Oregon artist Lettie Jane Rennekamp created this tarot deck to help define a more inclusive definition of femininity, beauty, and body image.
78 double-sided cards printed in black and white with rounded corners. 
Comes with guide book/instructions.
Packaged in a beautiful and sturdy printed box.