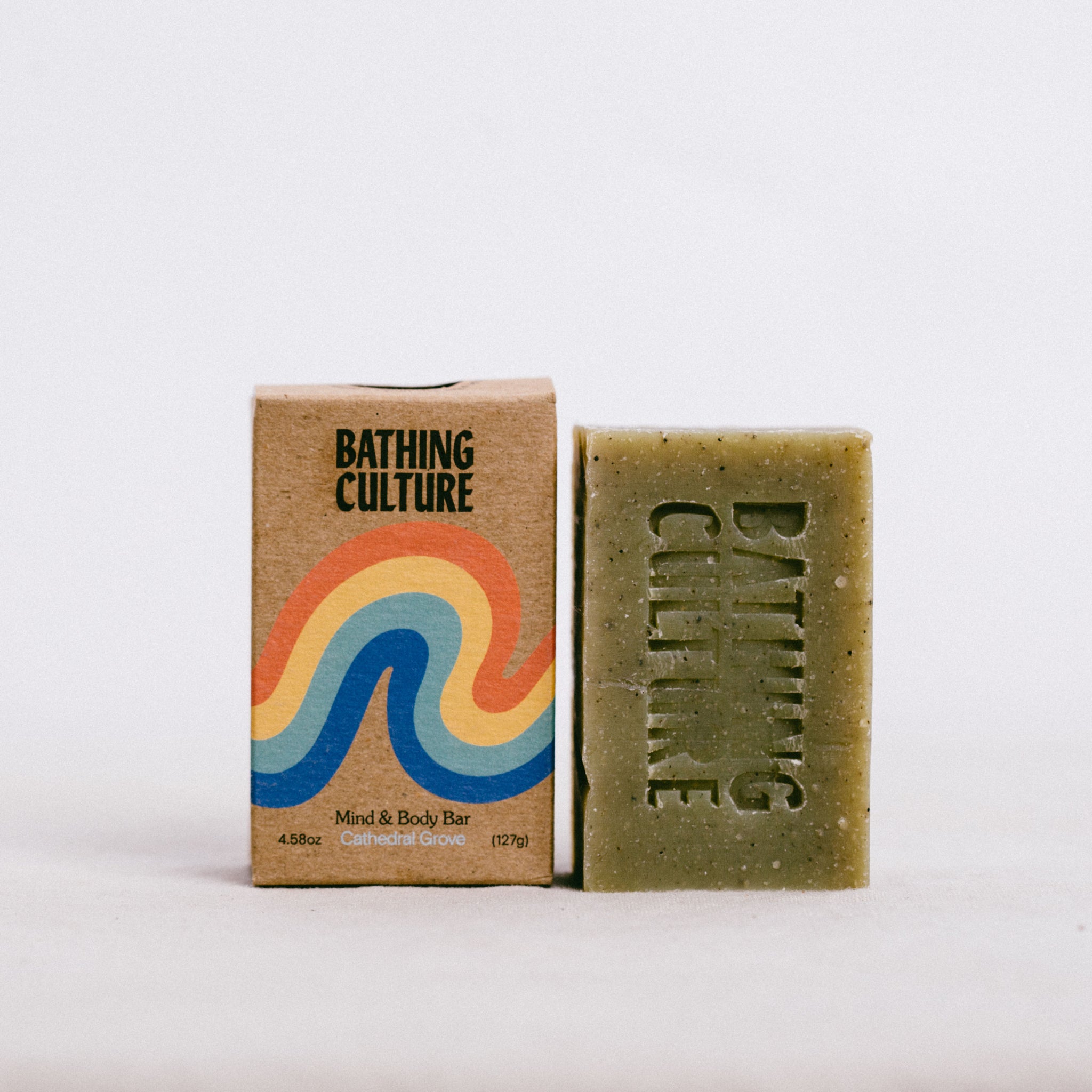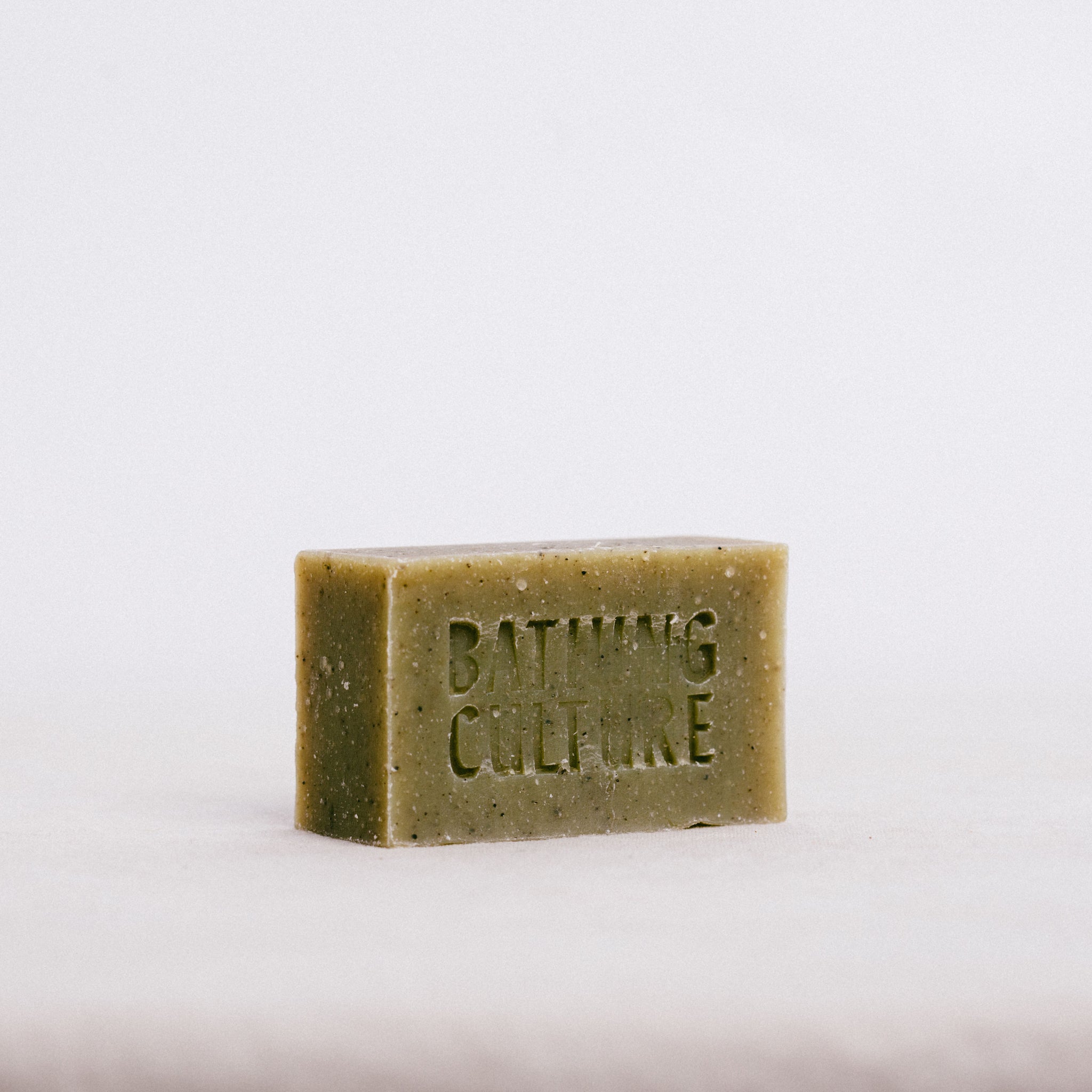 MIND & BODY BAR || BATHING CULTURE
After two years of experimenting behind the scenes, we finally landed on a bar soap formula that has all the benefits of our cult favorite body wash. Now in an even smaller, more sustainable package.
Chlorella is a freshwater algae known to help our skin build collagen, improve skin tone, and fight sun damage.
Comfrey Root has been cultivated for thousands of years and is noted for its ability to soothe the skin and help with inflammation.
We add these to a hydrating blend of rich plant oils, cocoa butter, and aloe to leave your skin feeling hydrated instead of stripped and squeaky.
Cathedral Grove, our cult favorite scent, smells like jumping into a river, under a canopy of Redwoods. Made from 11 plant-based essential oils and resins.
Hand made on the West Coast from Certified Organic, biodegradable plants, herbs, and minerals.
Ingredients: Organic Cocos Nucifera (Coconut) Oil, Organic Ricinus Communis (Castor) Seed Oil, Organic Olea Europaea (Olive) Fruit Oil, Organic Helianthus Annuus (Sunflower) Seed Oil, Organic Simmondsia Chinensis (Jojoba) Seed Oil, Organic Theobroma Cacao (Cocoa) Seed Butter, Sodium Hydroxide (none remains), Fragrance (100% Plant-based Essential Oil Blend), Oryza Sativa (Rice) Bran Oil, Vitamin E, Organic Chlorella Vulgaris Powder, Organic Symphytum Officinale (Comfrey) Root Powder, Organic Aloe Barbadensis Leaf Juice
|| ABOUT BATHING CULTURE || 


Bathing Culture was launched in April 2017 in the cliffside caves of Sutro Baths. About 80 radical bathers packed the subterranean cavern. An artist collective projected liquid light onto the rock walls 
à la 
Plato's Allegory and friends played psychedelic rock.
We gathered everyone for a toast, ringing bells Spencer had brought back from the Himalayas. The waves of the Pacific crashed and echoed in the silence. It was a profound moment. 

Seconds later
 someone shouted "COPS!" 
we cut power to the generators plunging the scene into darkness.  Someone else yelled, "get the soap!"
We've been up and running ever since!