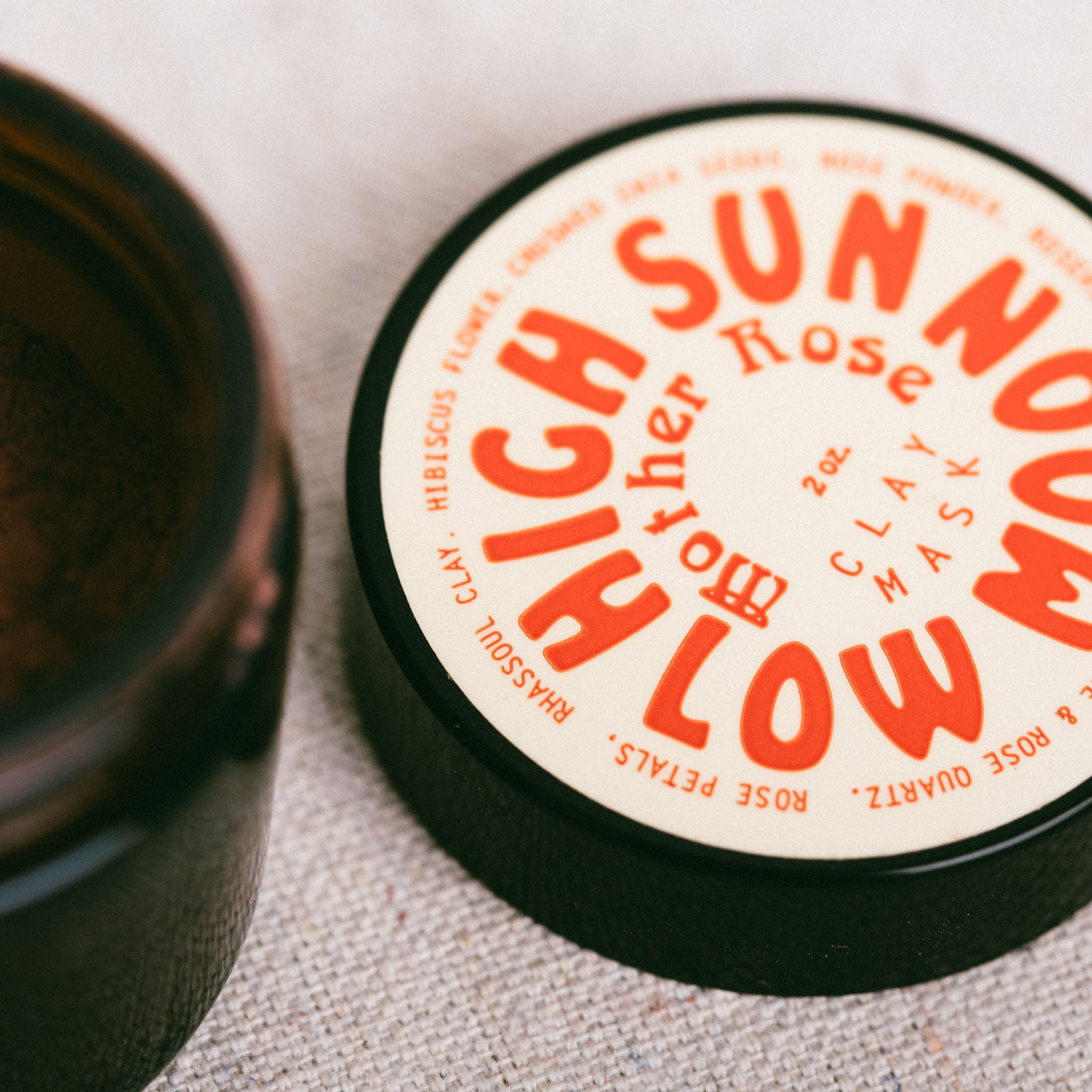 MOTHER ROSE FACE MASK || HIGH SUN LOW MOON
The Mother Rose face mask embodies the soft earthiness of the feminine. Exfoliating, tightening, cooling, and caring. Comprised of a dry blend of rose petals, hibiscus flower, crushed chia seeds, powdered rose petals, rose hips, and rhassoul clay, Mother Rose is a ceremonial motion to the face. Mix with water, hydrosol, apple cider vinegar, or honey for application.
100% organic
HOW TO USE | In a small bowl or the palm of your hand, combine with plant water, organic yogurt or honey for increased moisture, organic apple cider vinegar for deep pore cleansing, or simply pure water. Once your mask has reached its desired consistency, lather on skin and meditate or relax for 10-15 minutes. Gently rinse with warm water. We love using a few drops of the Ode to Venus face oil and a spritz of hydrosol after to re-moisturize the skin.

2oz glass jar
|| ABOUT HIGH SUN LOW MOON ||


High Sun Low Moon was birthed during my literal pregnancy. Dismayed by skin and hair products with questionably long shelf-lives and suspicious ingredient lists, I chose to create my own, for the safety of my baby and myself. Inspired by the practices of great healers, goddesses and Egyptian queens, the process of becoming intimate with the plants, harmonizing them and nourishing my body with the compounds became a most loving ritual to myself. When vibrant plants and raw organic materials are lovingly married by hand, Alchemy happens. We transcend daily rituals into grand acts of Love, honoring Ourselves and Our Mother Earth.