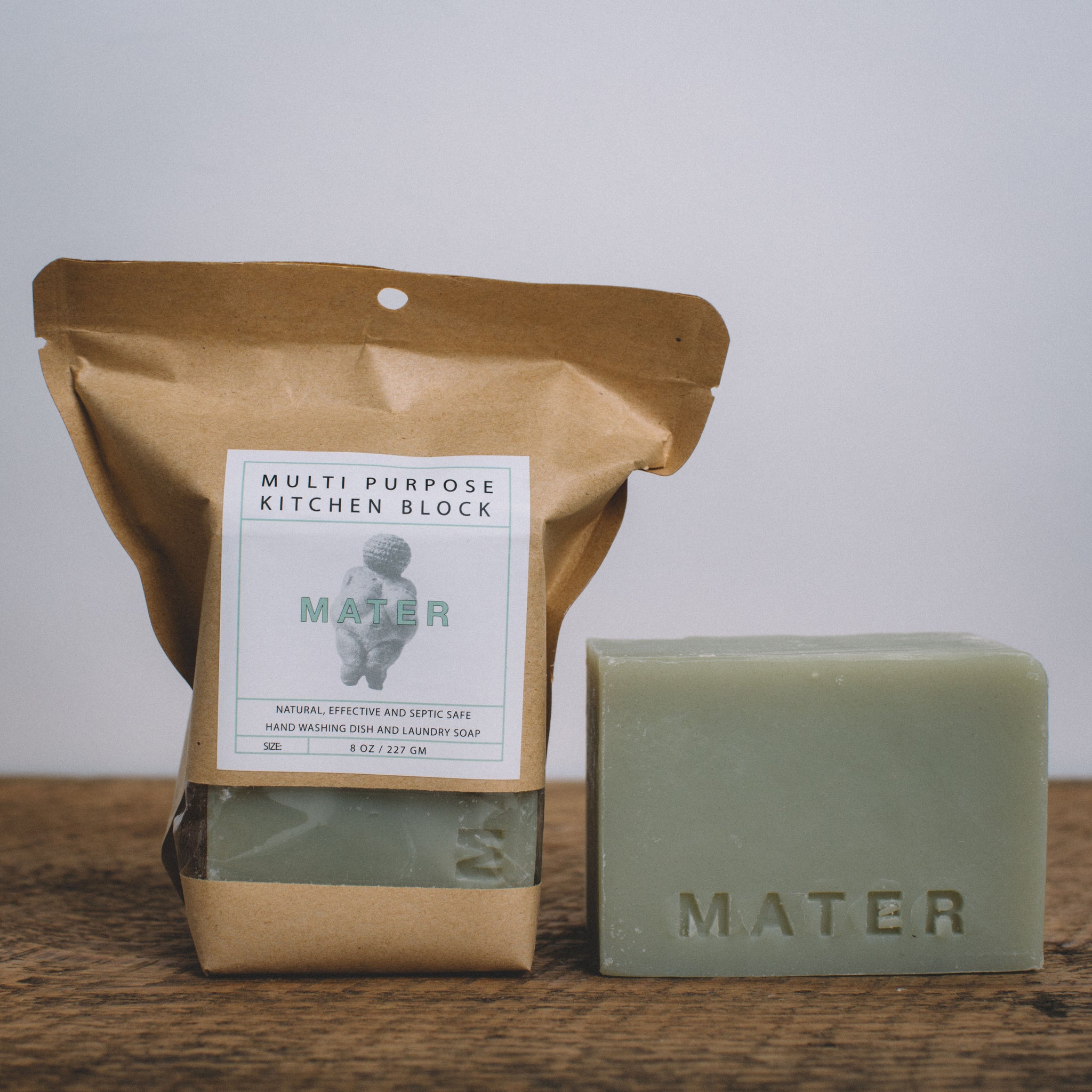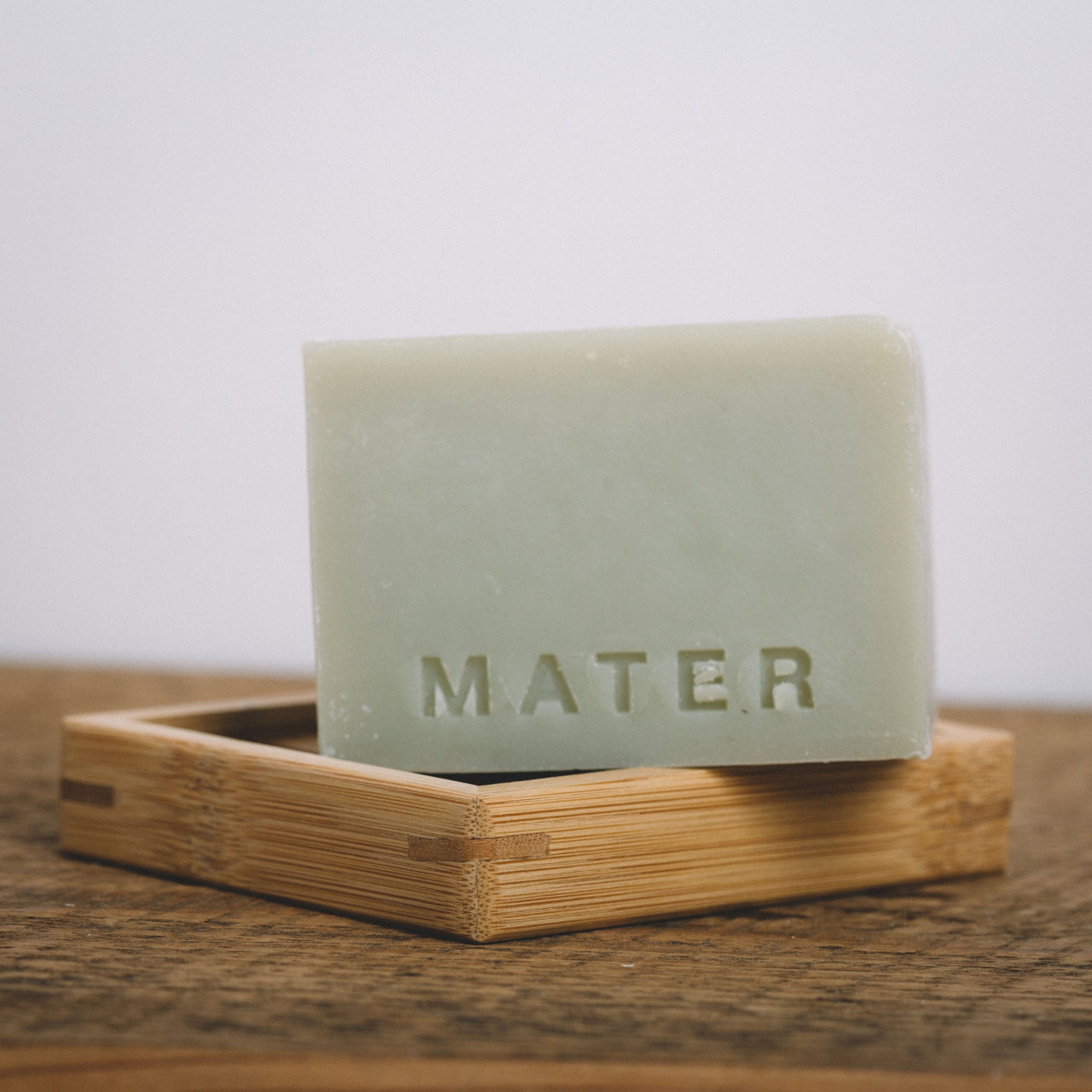 MULTIPURPOSE KITCHEN BLOCK || MATER
Use this natural, effective, dish soap to scrub your plates, pots and glassware squeaky clean! Also, great for hand washing cloth delicates.

Kitchen block will last, if kept on a draining soap dish. Bamboo draining soap dishes available on our site too.

Life span depends on use. Biodegradable, zero-waste, septic safe.

Made with: coconut, olive and castor oils, lavender, cedar wood and eucalyptus essential oil for a very mild scent.


How to use: Place your dish soap on our draining soap dish, wet your sponge with water and lather up the block. Warm water for best results!


Ingredients: Cocos Nucifera (coconut) oil, Aqua, Olea Europaea (olive) oil, Sodium Hydroxide*, Ricinus Communis (castor) seed oil, Lavandula Angustifolia (lavender), Cedrus Atlantica (cedarwood), Kaolin Clay *None remains after saponification


8 oz block / 3.5 X 2.25 X 2" in compostable packaging.

Soap block & soap dish are sold separately. 



|| ABOUT MATER ||


Mater Soap offers a variety of cold-process bar soaps and organic body products. Keeping our batches small and handmade, we strive to perfect the simple yet subtle alchemy of soap-making and skin care. Our appreciation for the minimalist beauty of traditional bar soap and power of plant oils and extracts deeply inform our craft. Using 100% natural, sustainably-sourced plant ingredients like smoky pine tar, rose-colored kaolin clay, and salty sea plants, we provide the bather with products that nourish the body and mind, enhancing the bathing ritual. Vegan. Cruelty-free. No sls, parabens, synthetics or fragrances. Just plants. Get dirty! 


Mater Soap pays homage to utilitarian objects that quietly serve our daily lives. Sourcing inspiration from sculpture, architecture, and textiles, the Mater aesthetic pairs dynamic experience with simple and absolute function. Mater Soap chooses materials and composes recipes that speak to the well being of the bather as well as the planet. Our products are enriched by thoughtful and deliberate ingredients with a conscious effort to minimize ecological impact.