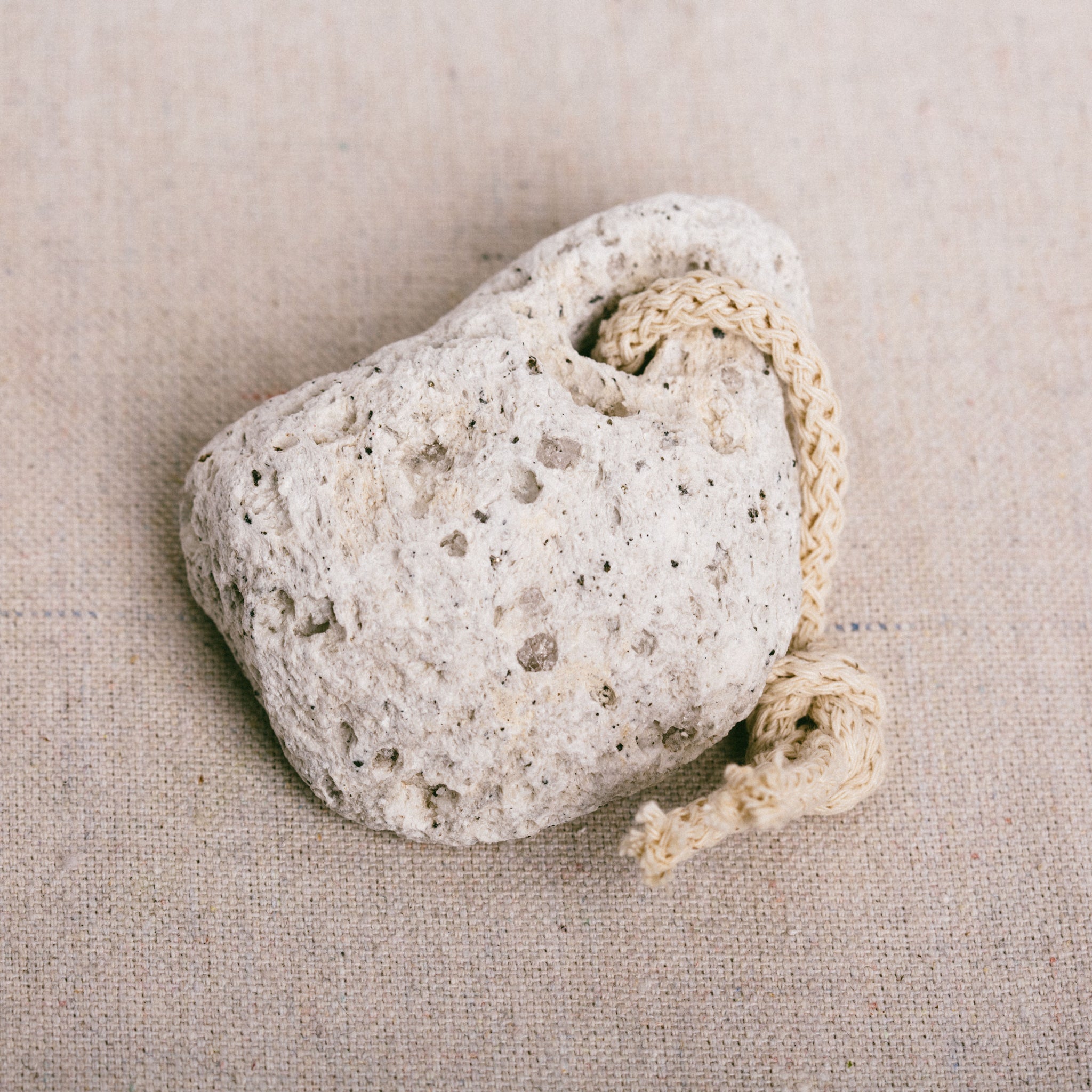 PUMICE STONE ||IRIS HANTVERK
Pumice is a 100% natural product of volcanic lava. It effectively removes calluses on your hands and feet. Do not use the stone dry always add water – use preferably in the shower or in connection with a refreshing footbath.
Shape/size will vary
Diameter 2-3"
|| ABOUT IRIS HANTVERK ||


Today we are 17 employees at Iris Hantverk. The core of the business is the brush binding manufacturing at Sandsborgsvägen, Enskede – here 6 visually impaired craftspeople make brushes according to an old Swedish tradition. We also work with visually impaired craftsmen in Estonia. Like us, they too have a history strongly connected to the visual impairments movement. We care much for the craftsmen and the survival of the brush binding manufactory. We believe that many like us appreciate the feeling and quality of a hand drawn brush made of natural materials.


Our vision is to revive the traditional brush binding profession. By making functional products with good design combined with the quality of natural materials and the solid technique of a craftsperson.