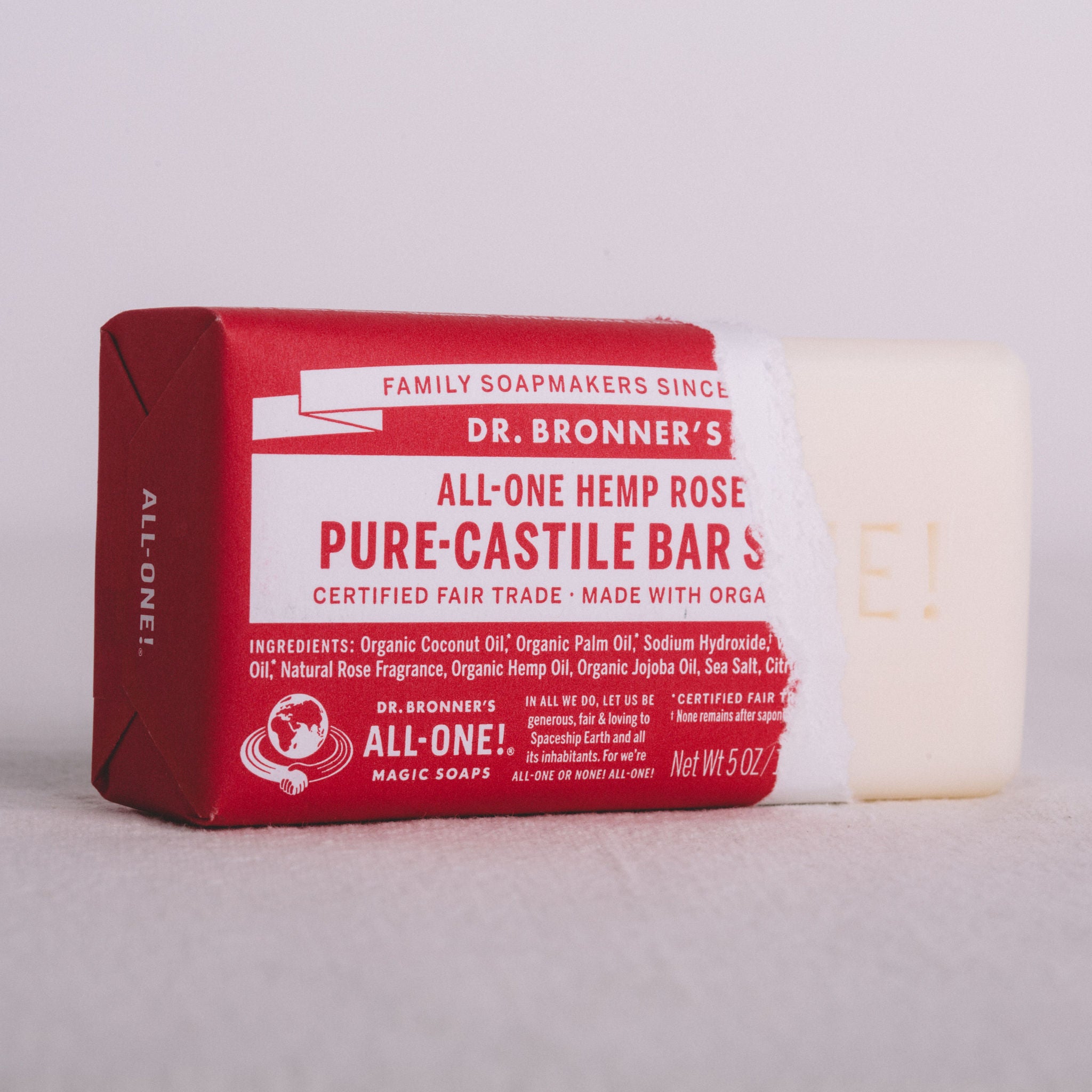 PURE-CASTILE BAR SOAP || DR BRONNER'S
Smooth soft lather that won't dry face-body-hair. 
Pure-Castile Bar Soap is made with certified fair trade ingredients.

5oz bar in 100% biodegradable in a 100% post-consumer recycled wrapper.


|| SCENTS ||
Eucalyptus | Earthy and warm, with a powerful menthol burst to clear congestion and focus the mind!
Tea Tree | Woodsy and medicinal, our Tea Tree Pure-Castile Liquid Soap contains pure tea tree oil—good for acne-prone skin and dandruff!
Citrus | Fresh and bright—with an invigorating blend of organic orange, lemon and lime oils!
Almond | Warm, comforting and slightly sweet—like marzipan or amaretto!
Peppermint | Our most popular scent, with a peppermint burst so pure it tingles! 
Baby Unscented | With no added fragrance and double the olive oil, our Baby Unscented Pure-Castile Liquid Soap is good for sensitive skin & babies too (though not tear-free!). 
Lavender | Scented with pure lavender and lavandin oils to calm the mind and soothe the body!
Rose | Floral and fresh, with a hint of sweetness, our Rose Pure-Castile Liquid Soap is concentrated, biodegradable, versatile and effective.


Dr. Bronner's Pure-Castile Bar Soaps are biodegradable-vegan, gentle and versatile, good for washing body, face or hair!