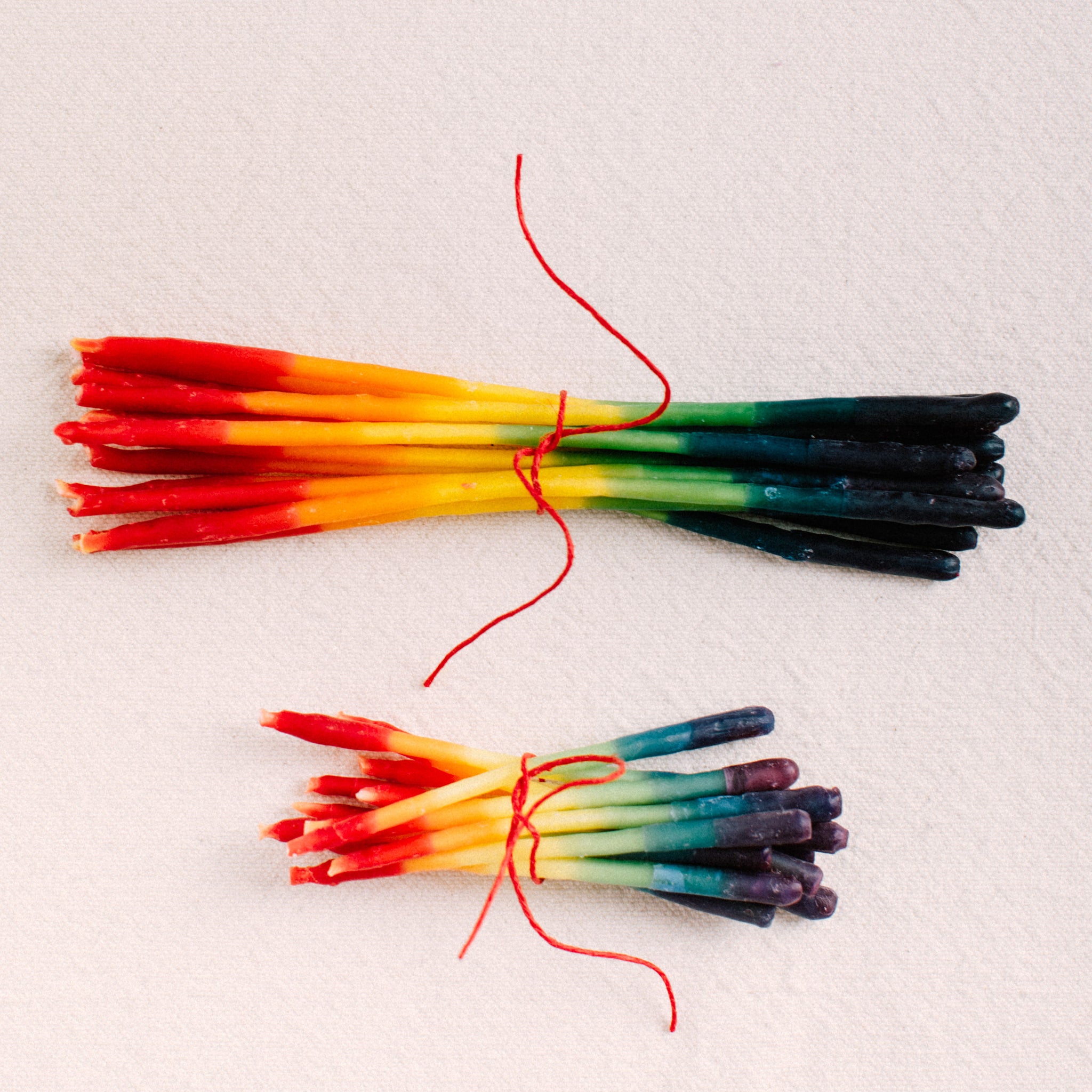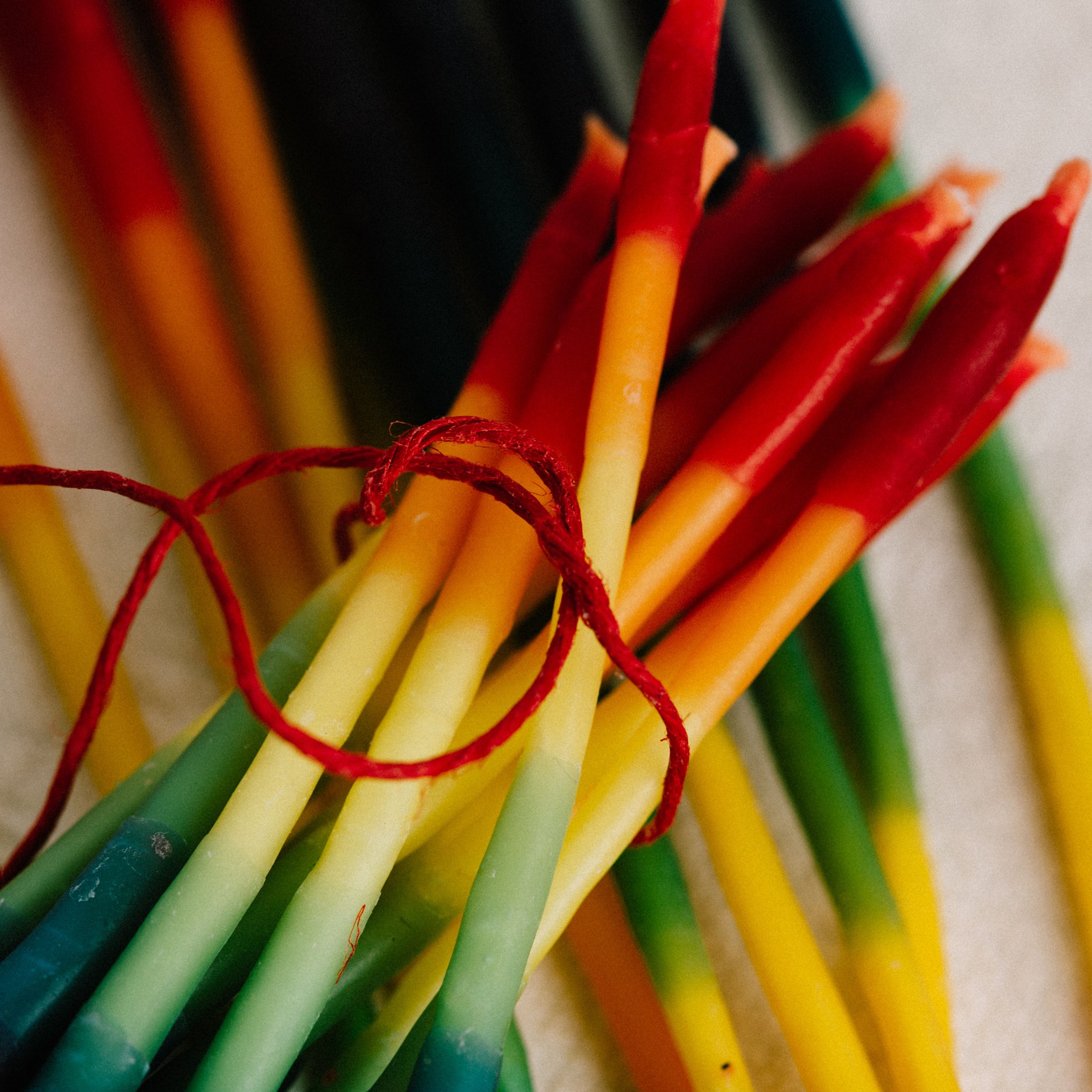 RAINBOW BIRTHDAY CANDLES || SOPHIC SAGE
Handmade and classically dipped p
ack of 12 pure beeswax birthday candles. We use only 100% cotton braided wick - no toxins, harmful ingredients. Best of all, beeswax birthday candles won't drip all over your birthday cake and offer a soft, warm glow making for beautiful birthday photographs! 
Size of Candles: 3" or 6
"  
Burn Time: 10 - 20 mins
Burn time is a close approximation that will vary based on environment & burning preferences. 

These exquisite candles have a beautiful, all-natural honey scent with a rainbow of colors. Each hypoallergenic beeswax candle is hand crafted using a lead-free cotton wick and lightly filtered 100% pure beeswax from the USA. We use only premium wax caps from our own hives and the hives of other beekeepers whom we have chosen for their high-standard beekeeping practices.


Made in Grass Valley, CA