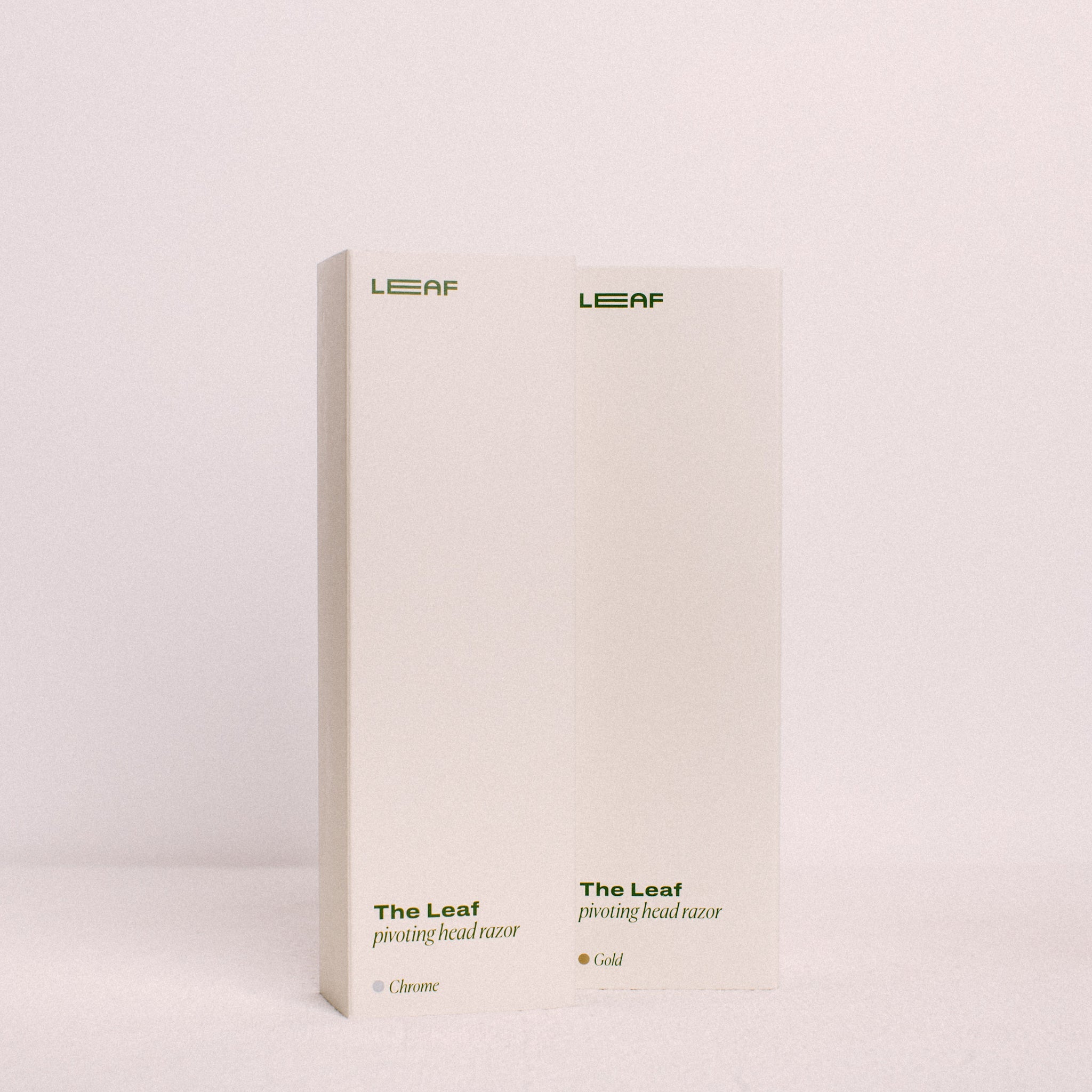 LEAF RAZOR
Your shave. Your way.
We build tools for folks with hair — up here, or down there. We celebrate your choice to keep or remove your hair, and honor that choice with beautifully-designed products that get you where you want to be. No pink tax. No wrong answers. Just a better way to shave.


Quality.
When you hold your new razor, we want you to let out a low whistle, a quiet breath. Maybe a small smile. Simple pleasures, timeless quality.


Ownership.
How do we deliver an experience that surpasses the big shave and big club companies? Leaf Shavers embrace a quality tool and recognize the cost savings associated with owning their shaving experience. The result is a completely different model for our business.


| RAZOR |
All-metal construction: A perfectly balanced design that's made to last, rinses clean easily, and looks great on your countertop.


Built-in pivoting head:
A spring-loaded pivoting head sets The Leaf apart from every other safety razor. It hugs all your curves without all the waste.
Up to three blades: Load all three blades for the closest shave possible. For sensitive skin or areas, load only one or two blades in the middle and/or top positions.
The Leaf Razor includes a 10 blade starter pack. 

| SHAVE STAND |
Molded from a solid piece of cast zinc with the same beautiful finish as your Leaf razor. Designed with helpful features like an embedded rubber foot so that it stays in place, and a drainage hole to help your razor stay dry and rust free after each shave.


RAZOR AND STAND ARE SOLD SEPARATELY 



|| ABOUT LEAF ||


We reinvented the razor. Someone needed to do it (humbly, in our opinion) and so we did. Metal straws are popping out of reusable tumblers. People are investing in fewer, but better things. And disposable plastic razor cartridges just don't cut it anymore. That pun — was intended.