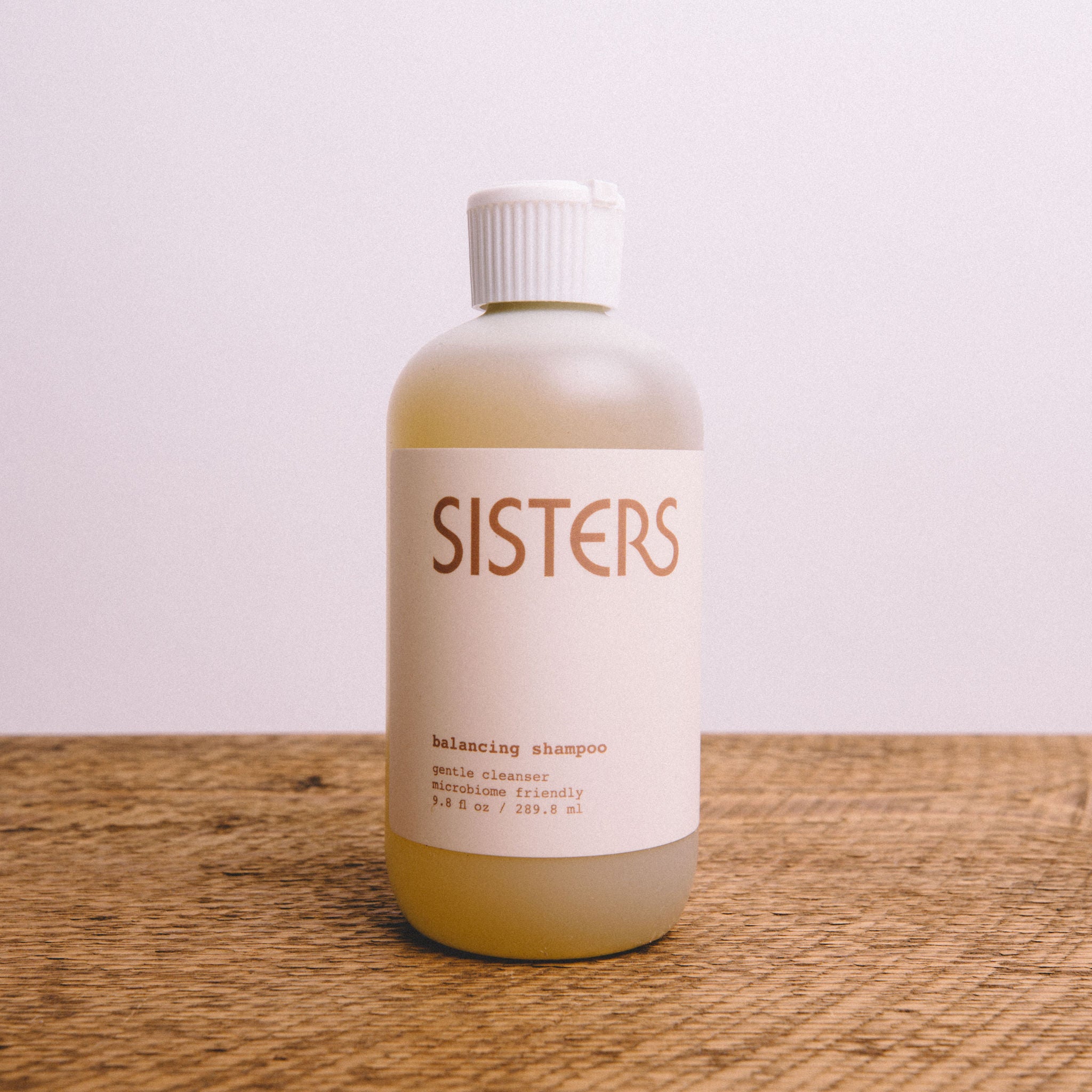 BALANCING SHAMPOO || SISTERS
Sisters Body was created by us, three sisters, Doni, Eva, and Jo Zasloff. As a musician, a family doctor and a midwife—and as mothers— we are dedicated to sustaining the well-being and enriching the lives of others. We wanted to create a line of nontoxic hair and body products that was nourishing, smelled amazing, and was safe for ourselves, our families and our friends.  



BALANCING SHAMPOO || Gently washes your hair without stripping it of the natural oils and peptides that your body works so hard to create.
Contains no sulfates, parabens, PEGs, chemical preservatives or chemical fragrances. Color-safe. Good for everyday use. For all hair types.
We use 100% post consumer recycled bottles. 
Fragranced with 100% natural essential oils of sandalwood, bergamot and geranium. Safe for the whole family.
9.8 oz. 


Also available: Nourishing Conditioner, Gentle Body Wash & Hand Wash.

Ingredients: decyl glucoside, lauroyl methyl glucamide (coconut); glycerin; aqua (water); stearamidopropyl dimethylamine; natural essential oils.


|| ABOUT SISTERS BODY || 

The concept for Sisters Body became even more pressing for us as the political climate shifted in 2017, and the threat to defund Planned Parenthood and other women's health services became a reality. We decided that we not only wanted to create a product that was safe for women, we wanted our creation to give back to women too. For that reason, 40% of all profits from Sisters Body are donated to organizations that support women's health.


With the help from our father who is a biochemist and physician,  we have created a beautiful nontoxic hair and body line that is good for our bodies and gives back to our community. We hope you love it as much as we do.