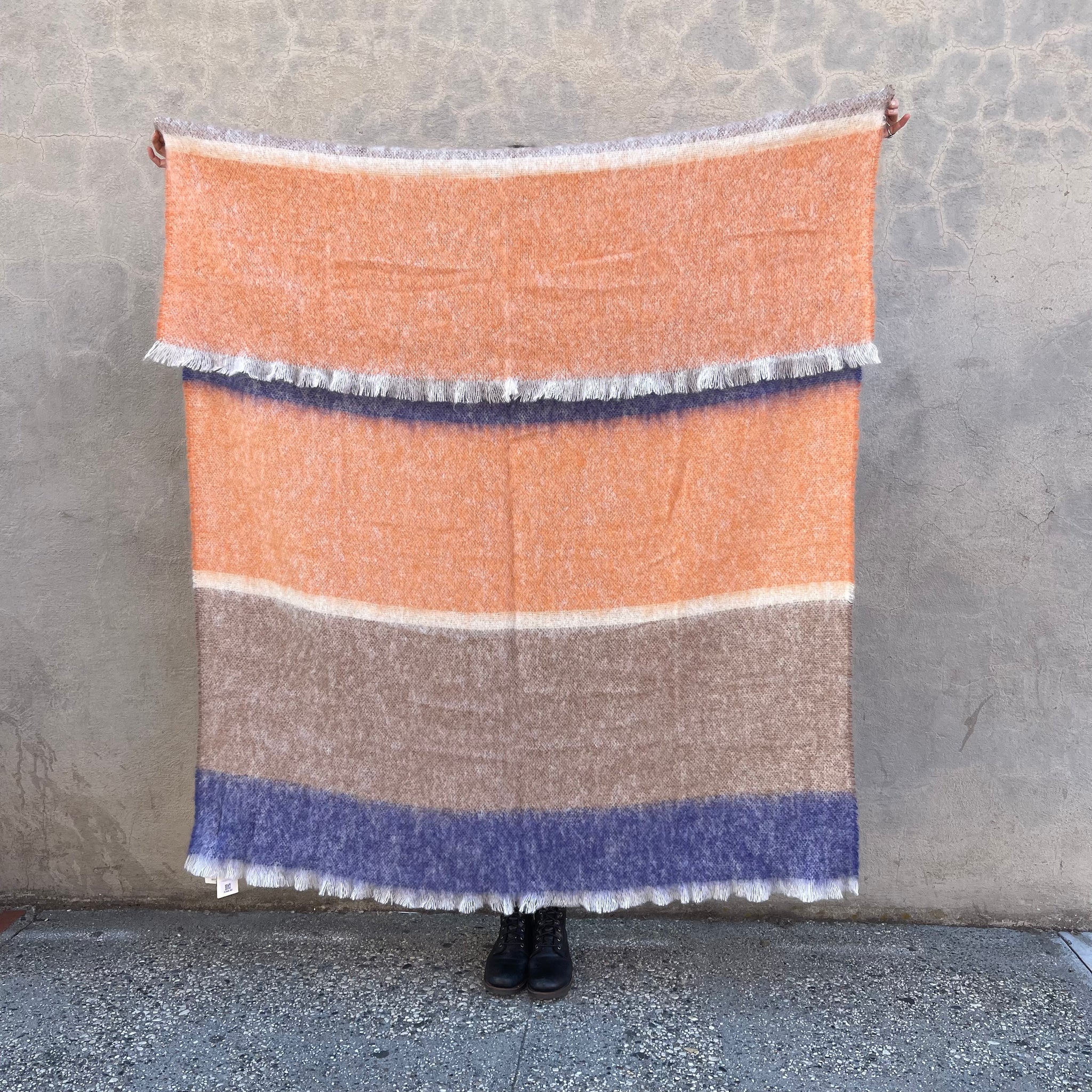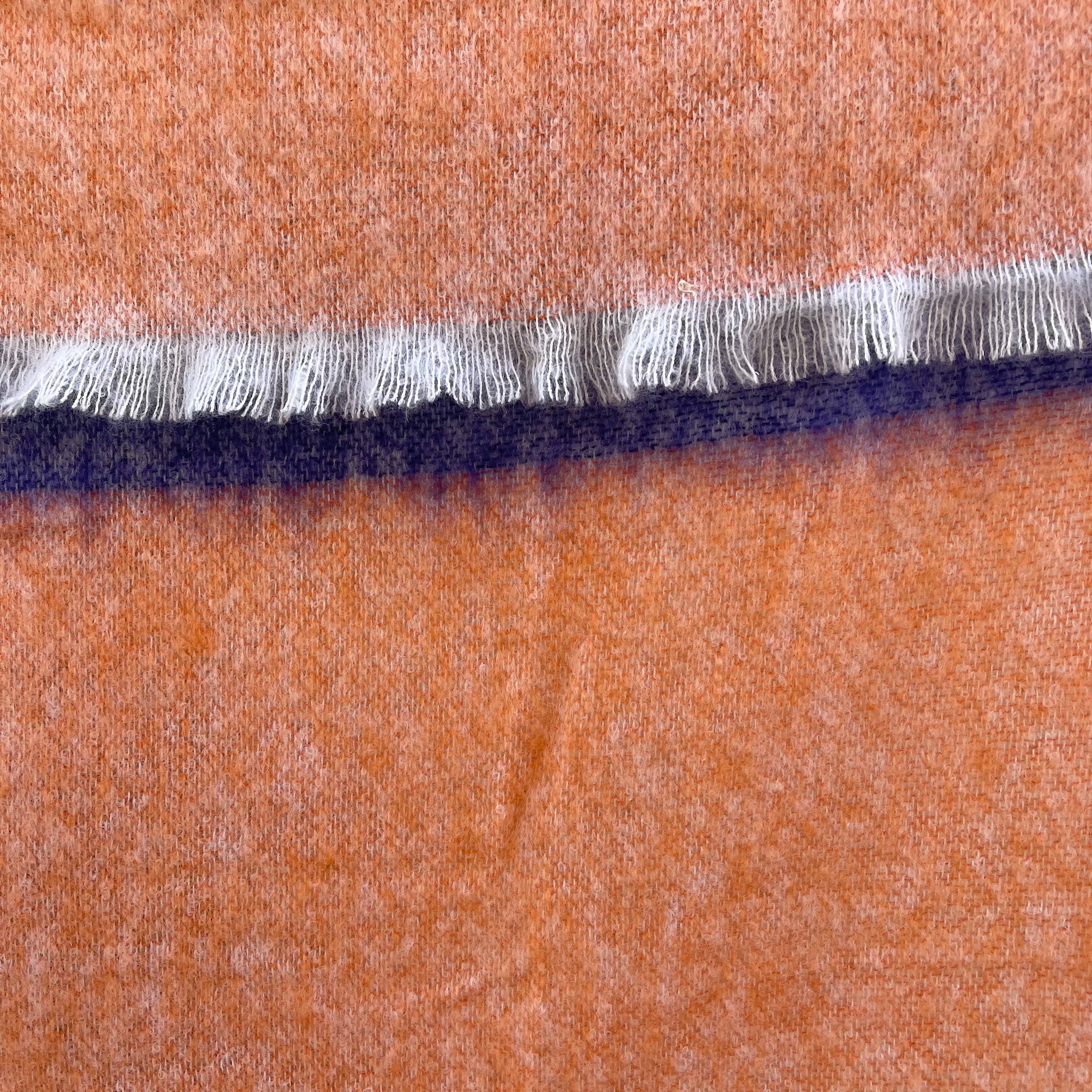 TANGERINE SILARE MOHAIR THROW || CUSHENDALE WOOLLEN MILLS
This generously sized luxurious mohair throw radiates the passion which lies at the heart of the Cushendale
ethos. Drawing from contemporary influences, this stunning piece seamlessly embodies a distinctive beauty which is unique to Cushendale today. The Silare throw joins the past to the future through design and colour and will conjure inspiration in any space.
ABOUT MOHAIR

Originating in the mountains of Tibet and considered one of the oldest fibres in the world, this diamond fibre is characterised by a distinct lustre and sheen. Mohair remains one of the most exclusive and luxurious natural textiles. All Cushendale mohair yarns are uniquely hank dyed at their historic mill, a delicate and signature process which enhances the yarn fibres and protects all of the natural softness in a bespoke colour palette.


Origin: Undyed yarn sourced in Italy
Yarn: 70% Mohair / 30% Wool
Colour: Uniquely hank dyed at our mill in a custom colour palette
Handle: A delicate and bespoke handling to create an indulgent softer finish
Crafted: Designed, woven and hand finished by a team of highly skilled makers in 
Kilkenny, Ireland.
Size: 80"×54"
Weight: 28oz


|| ABOUT CUSHENDALE WOOLLEN MILLS ||
Our family, the Cushens, have been involved in woollen textile manufacturing since the 18th century. We are acutely aware of the history and the heritage of which we are part. Every day we walk in the footsteps of our ancestors. 

Six generations of our family have been crafting exceptional textiles in Graiguenamanagh, County Kilkenny, Ireland. Spinning yarn and weaving blankets, forging a reputation and setting the standard for the marque of quality and excellence that we carry forward today. Together Philip and his daughter Miriam continue this incredible story.