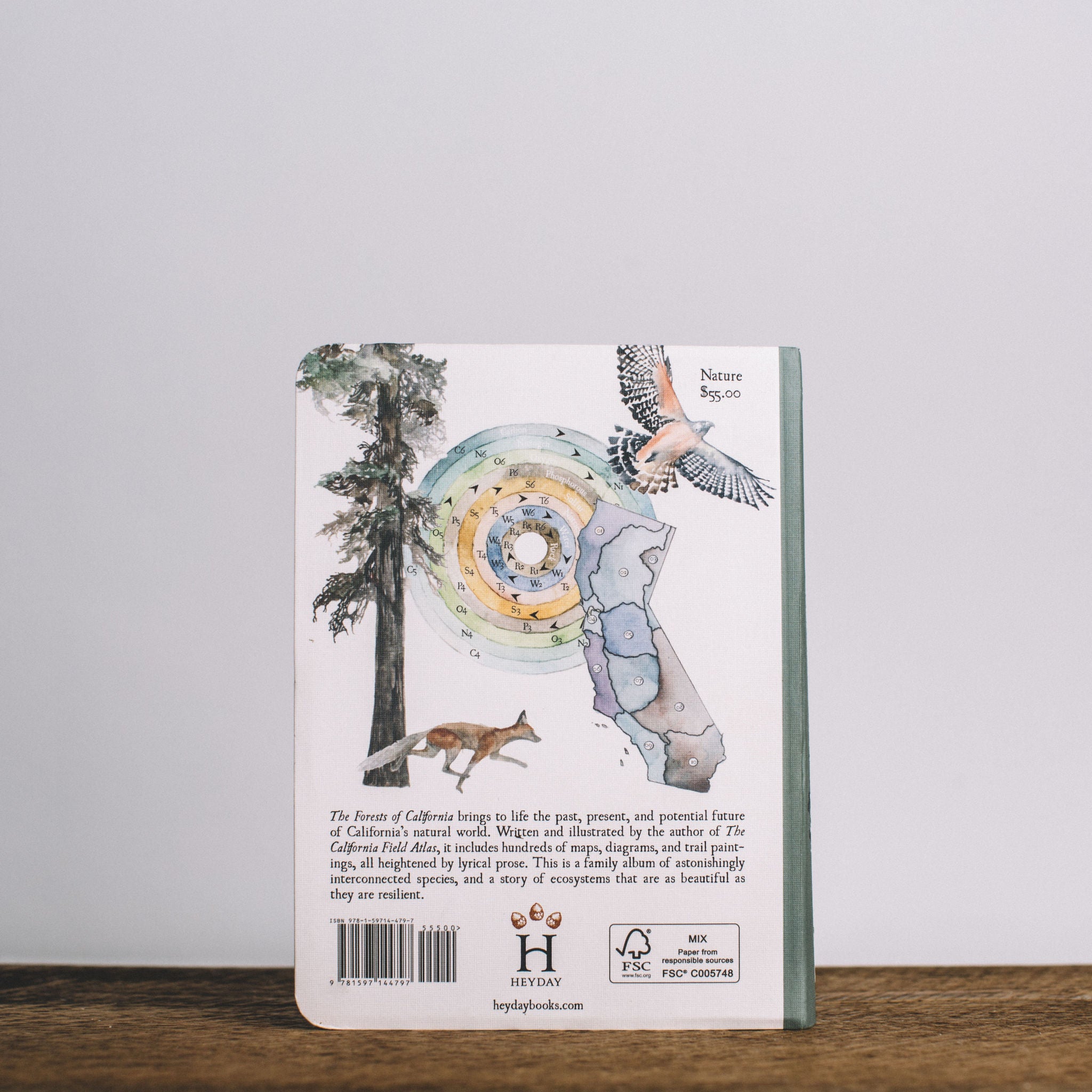 THE FORESTS OF CALIFORNIA || OBI KAUFMANN
From the author of The California Field Atlas comes a major work that not only guides readers through the Golden State's forested lands, but also presents a profoundly original vision of nature in the twenty-first century. The Forests of California features an abundance of Obi Kaufmann's signature watercolor maps and trail paintings, weaving them into an expansive and accessible exploration of the biodiversity that defines California in the global imagination. Expanding on the style of the Field Atlas, Kaufmann tells an epic story that spans millions of years, nearly one hundred species of trees, and an astonishing richness of ecosystems. The Forests of California is the first volume in a planned trilogy of field atlases, with The Coasts of California and The Deserts of California to follow, and Kaufmann seeks to create nothing less than a new understanding of the more-than-human world. The lessons in this book extend well beyond California's borders.
Paperback, 5.5 x 7.5,
640 pages, with more than
400 maps and illustrations.


Growing up in the East Bay as the son of an astrophysicist and a psychologist, Obi Kaufmann spent most of high school practicing calculus and breaking away on weekends to scramble around Mount Diablo and map its creeks, oak forests, and sage mazes. Into adulthood, he would regularly journey into the mountains, spending more summer nights without a roof than with one. For Kaufmann, the epic narrative of the California backcountry holds enough art, science, mythology, and language for a hundred field atlases to come. When he is not backpacking, you can find the painter-poet at his desk in Oakland.