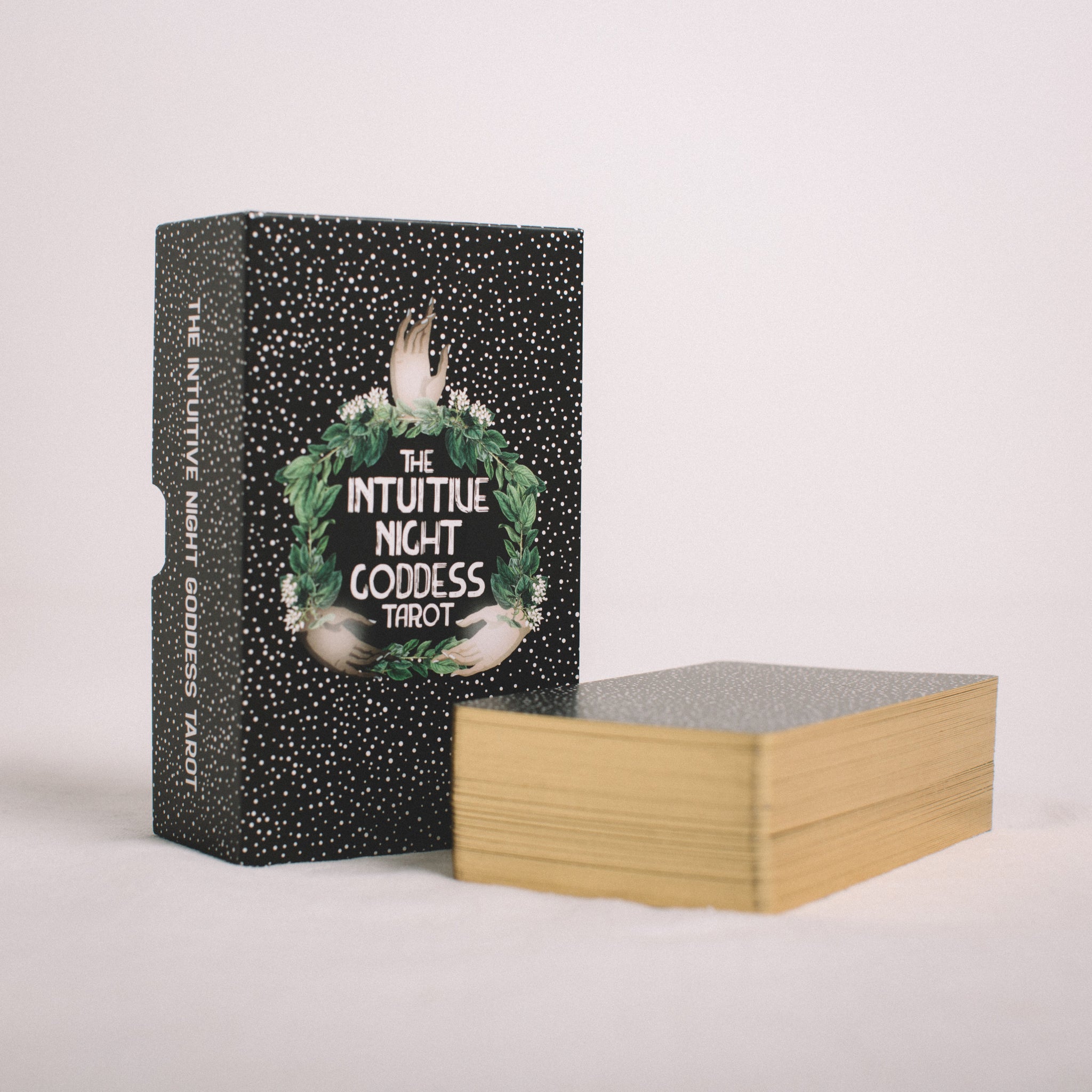 THE INTUITIVE NIGHT GODDESS TAROT || THE ARTISTS EDITION
This deck started as a simple thought that I had attempted to translate into art many times. It was in the twilight hours of one darkening day, alone in the deserts of the Southwest, meditating on the abundance of spiritual power and connection surrounding me, that the vision for these cards came.
My vision for this work was to create a deck of nighttime scenes full of lush nature, animals, magic, and beauty, with goddesses standing proudly, fiercely, and wildly amongst them. Over the next three years, I spent more than a thousand hours piecing together these worlds through digital collage and drawing, to create a language that tells a story of what the Tarot means to me. 
Through working with The Intuitive Night Goddess Tarot, I hope you discover your own power and magic, learn to trust in your intuition, and find your place among the stars.
78 matte cards with gilded edges
140 page guidebook
70mm x 120mm


|| ABOUT LINZI SILVERMAN ||
I am an intuitive energy healer, tarot reader, yoga teacher, and meditation + intuitive mentor. I am a walker between the visible and hidden worlds, pulling back the veil in all the work I do. I love to hold space for my clients to explore their own depths, heighten their intuition and get to know themselves. I welcome you to journey with me whether through mind, body, or spirit.