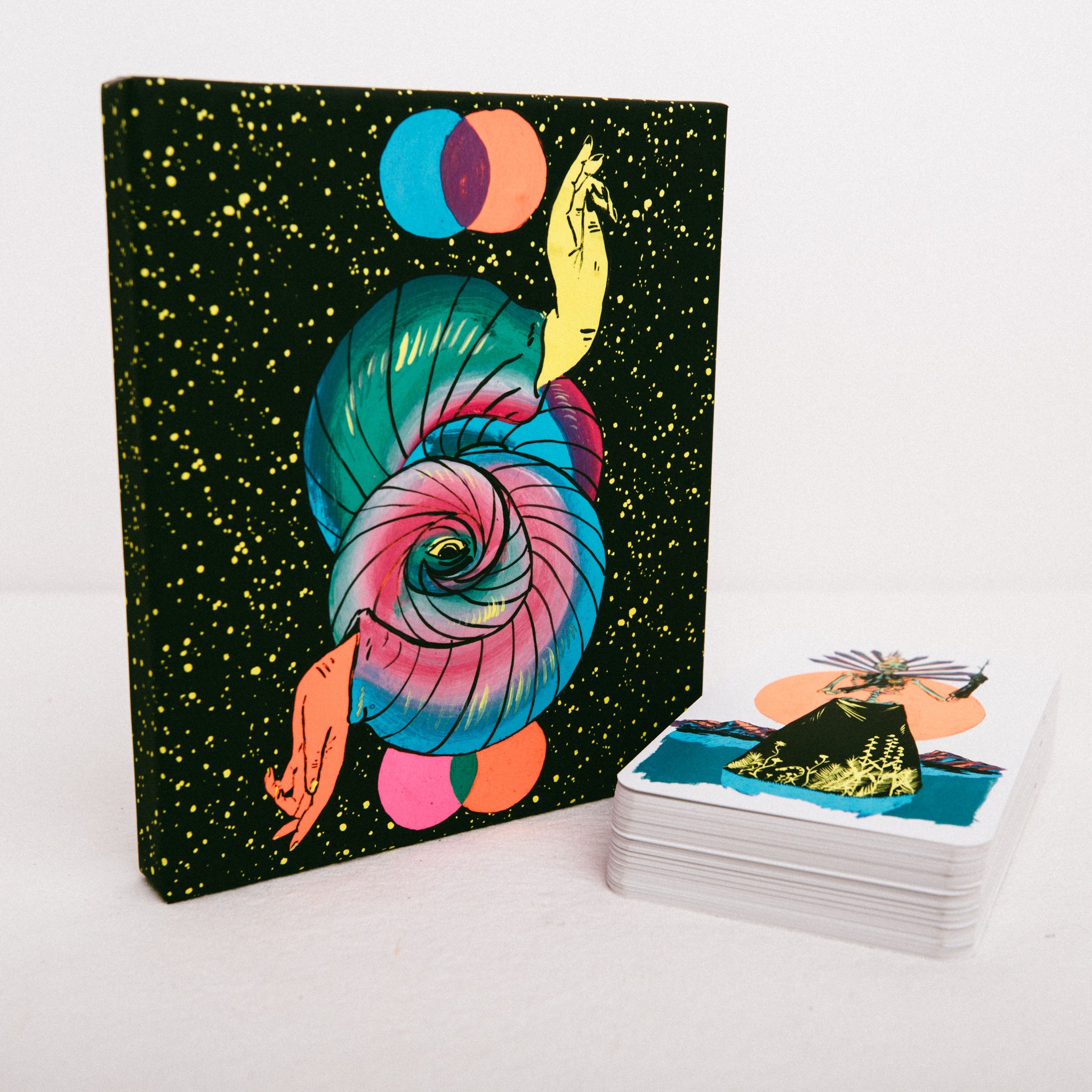 ULTRAVIOLET TAROT
This beautiful deck was commissioned by Isaac Brock of Modest Mouse during the pandemic.
He wanted a deck that felt good to hold in your hands, showcased Violet's fantastic art and added something special when the lights were out and the blacklight was on.
The result is a limited edition Ultraviolet Tarot Deck. 
Seventy-eight cards per deck, not-numbered. Unsigned. Offset printed on a durable, soft finish matte, card stock with high quality inks and finished with ultraviolet, blacklight responsive, fluorescent, spot color.
First run edition of 2000 decks, 78 cards per deck.


Cards measure 4" x 6.75" and all share identical backs.