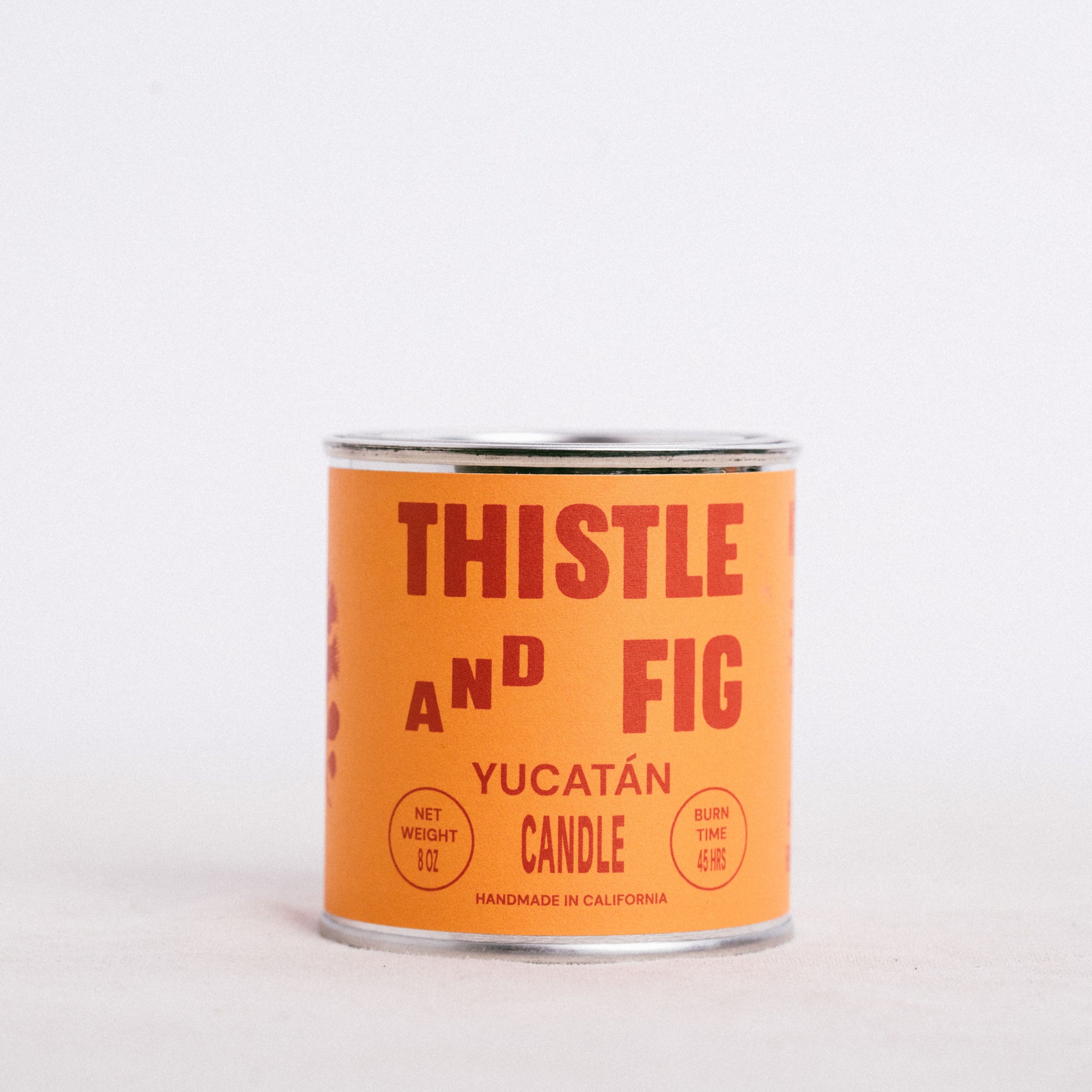 YUCATÁN CANDLE || THISTLE & FIG
A deep breath to clear your mind, reset your energy, and cleanse your soul. Yucatán is a cedarwood-based candle with notes of myrtle-leaved orange, lemon, wild sage, palo santo, and pine.
Handcrafted in Sacramento, California from 100% domestically-grown soy wax. Our candles are poured with care into a tin-plated steel vessel, with an organic hemp wick, and premium fragrance, and essential oils.
Our candles are cruelty-free, phthalate-free, petroleum-free and carcinogen-free.

Height: 3"
Diameter: 2 ⅞"
Net Weight: 8 oz
Burn time: Up to 50 hours

||
ABOUT THISTLE & FIG
|| 
Nina Saferstein and Alberto Flores Franco founded Thistle and Fig in 2020 with a deeply personal approach to creating candles.
 Each collection features candles handcrafted from soy, or beeswax, with captivating designs. Committed to sustainability, all our products are made locally from responsibly sourced materials.